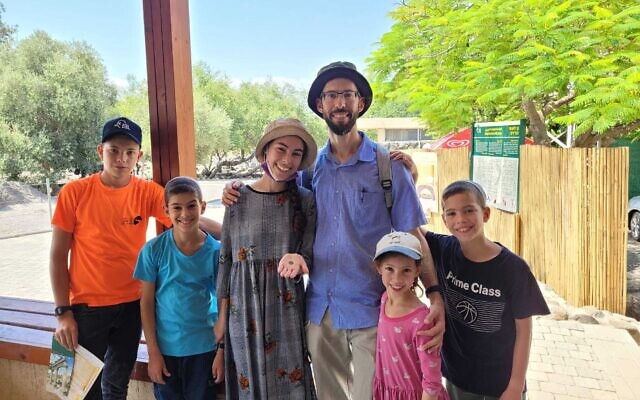 Girl finds 1,500-year-old coin at Talmud-era Jewish village in northern Israel
An Israeli girl found a 1,500-year-old bronze coin at the site of an ancient Jewish village near the Sea of Galilee in northern Israel on Tuesday, the Nature and Parks Authority said.
The Yitzchaki family from the West Bank settlement of Har Bracha visited the Korazim archaeological park and played a scavenger hunt game involving the unique building style of the Talmud-era village, the parks authority said.
During the game, othe girl found the ancient coin on the ground. She handed it to park staff.
"This is an ancient bronze coin that, according to initial estimates, dates to the Talmudic period between the 4th and fifth centuries CE," said the archaeological park manager, Dekel Segev. "This was the peak period of the Jewish village in Korazim."
Segev praised the girl for immediately handing over the coin to the park authorities.
Read More: Times of Israel