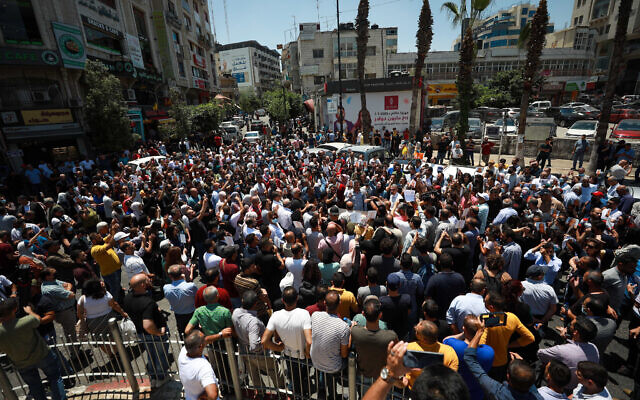 'Get out Abbas': Thousands protest at funeral of activist who died in PA custody
Thousands marched through the streets of Hebron on Friday at the funeral of a Palestinian Authority critic who died in PA custody, with many calling for the end of President Mahmoud Abbas's 16-year rule.
Nizar Banat, a prominent critic of the PA known for his biting videos on social media, died on Thursday after being arrested by officers in the Palestinian security services.
According to Banat's family members, they witnessed him being viciously beaten for eight minutes straight before officers dragged him off.
"Get out, get out, Abbas. This is the vote of all the people," protesters chanted. Green flags emblazoned with white Arabic calligraphy, often associated with the Hamas terror group, dotted the procession.
Invoking one of the best-known slogans of the 2011 Arab revolutions, demonstrators called out: "The people want to topple the regime!"
Read More: Times of Israel