United Nations (UN)
Germany vows to back Israel at UN, in apparent break from past record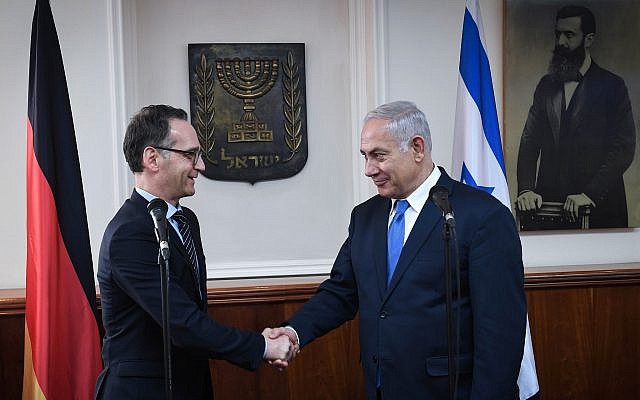 Germany on Saturday said it was deeply troubled by anti-Israel bias at the United Nations and vowed to oppose "any unfair treatment" of the Jewish state in international fora.
The statement, issued on the occasion of the 70th anniversary of Israel's accession to the UN, was welcomed by Jerusalem's envoy to Germany, Jeremy Issacharoff, who said he hoped it signals a change in Berlin's voting pattern vis-a-vis the Middle East. Germany's voting record on Middle East issues has been criticized by Israel and its supporters, as the country often joins other European nations in voting against Israel's interest at the UN.
"Seventy years ago today — 24 years before the Federal Republic of Germany's admission to the United Nations — Israel was admitted to the UN as a full member. The Federal Government would like to take this 70th anniversary as an opportunity to reiterate the fact that Germany stands at Israel's side in the UN, too," the English-language statement by Germany's Foreign Office said.
"Germany's historic responsibility for the Jewish and democratic State of Israel and its security is part of our raison d'être. Germany will always work, including in the UN, to ensure that Israel's right to exist is never called into question."
Read More: Times of Israel