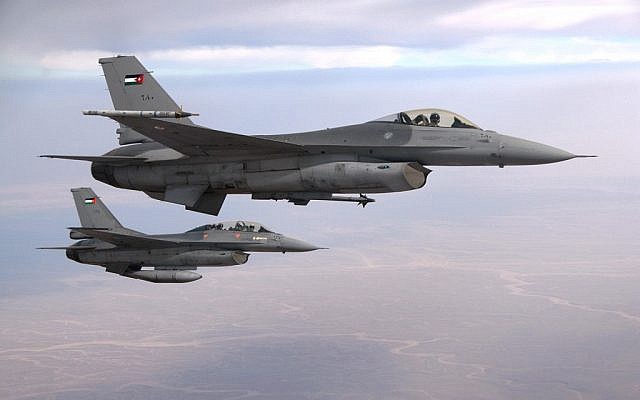 In The News
German photographer spills the beans: Jordan flew in IDF aerial drill
A German military photographer posted two pictures of Jordanian fighter jets taking part in this month's massive Blue Flag aerial exercise on social media on Friday, apparently inadvertently revealing that the kingdom had participated in the Israeli-hosted drill.
Until the cameraman, Falk Bärwald, posted the photographs on his Instagram account, Jordan's participation in the two-week-long exercise had officially been kept a secret.
In one photo, a Jordanian F-16 fighter jet can be seen riding along a runway in the Israeli Air Force's Ovda base, just north of Eilat, while a French Rafale jet flies above it. In the second, a Jordanian F-16 could be seen taking off from the same base.
The German military photographer later deleted his post, though the images had already been downloaded and shared widely on Twitter, Telegram, and other social media platforms.
Read More: Times of Israel