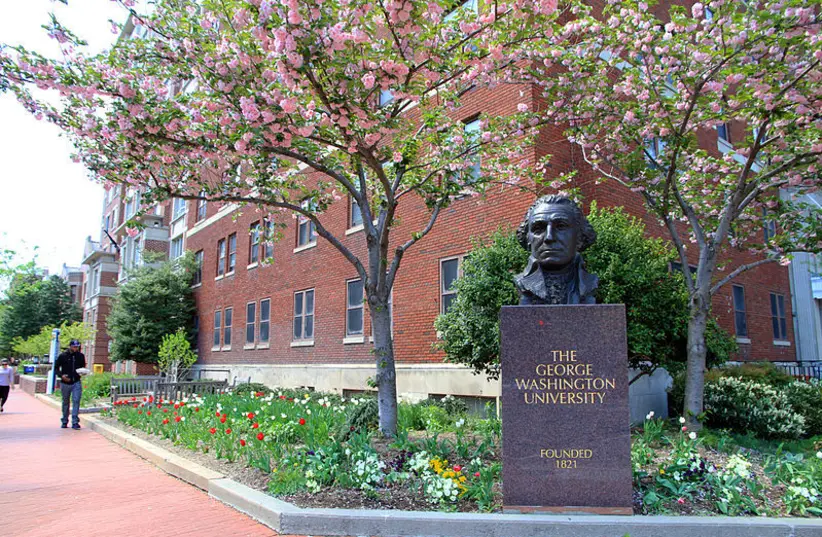 Boycott, Divestment, Sanctions (BDS)
George Washington University Stands by Interim Dean Who Backs BDS
George Washington University is standing by an interim dean at its foreign policy school who has come under fire for past actions supporting the boycott Israel movement.
A campus group, GW for Israel, launched a petition this week calling for the university to reconsider its recent naming of Ilana Feldman as the interim dean of the Elliott School of International Affairs, the prestigious private Washington, D.C., university's training school for diplomats and other foreign policy specialists.
 Feldman, an anthropology scholar, is currently the school's vice dean and will serve until a replacement is named. She has joined in calling on the American Anthropological Association to boycott Israeli academic institutions, most recently in 2018.
 "Dr. Ilana Feldman has been an active faculty member at the Elliott School of International Affairs since 2007," the University's provost, Brian Blake, said Thursday in an email to the Jewish Telegraphic Agency. "As vice dean, Dr. Feldman has demonstrated her leadership ability and her respect for and commitment to all students, faculty and staff of the Elliott School community. Dr. Feldman's appointment as interim dean was made based on strong support within the Elliott School, including from the current dean, the Dean's Council, as well as a number of faculty."
Read More: Jerusalem Post