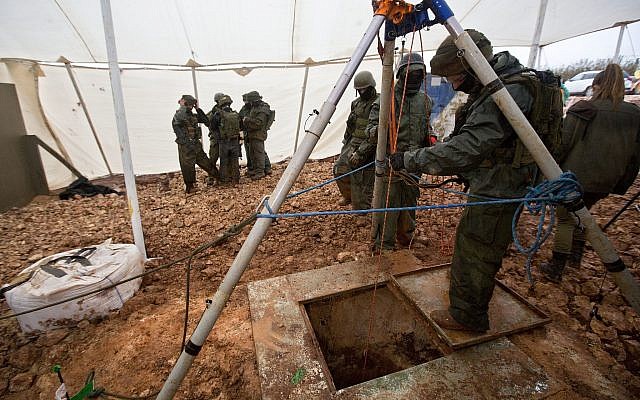 Hezbollah
Finding '6th, biggest and last' Hezbollah tunnel, IDF ends Northern Shield op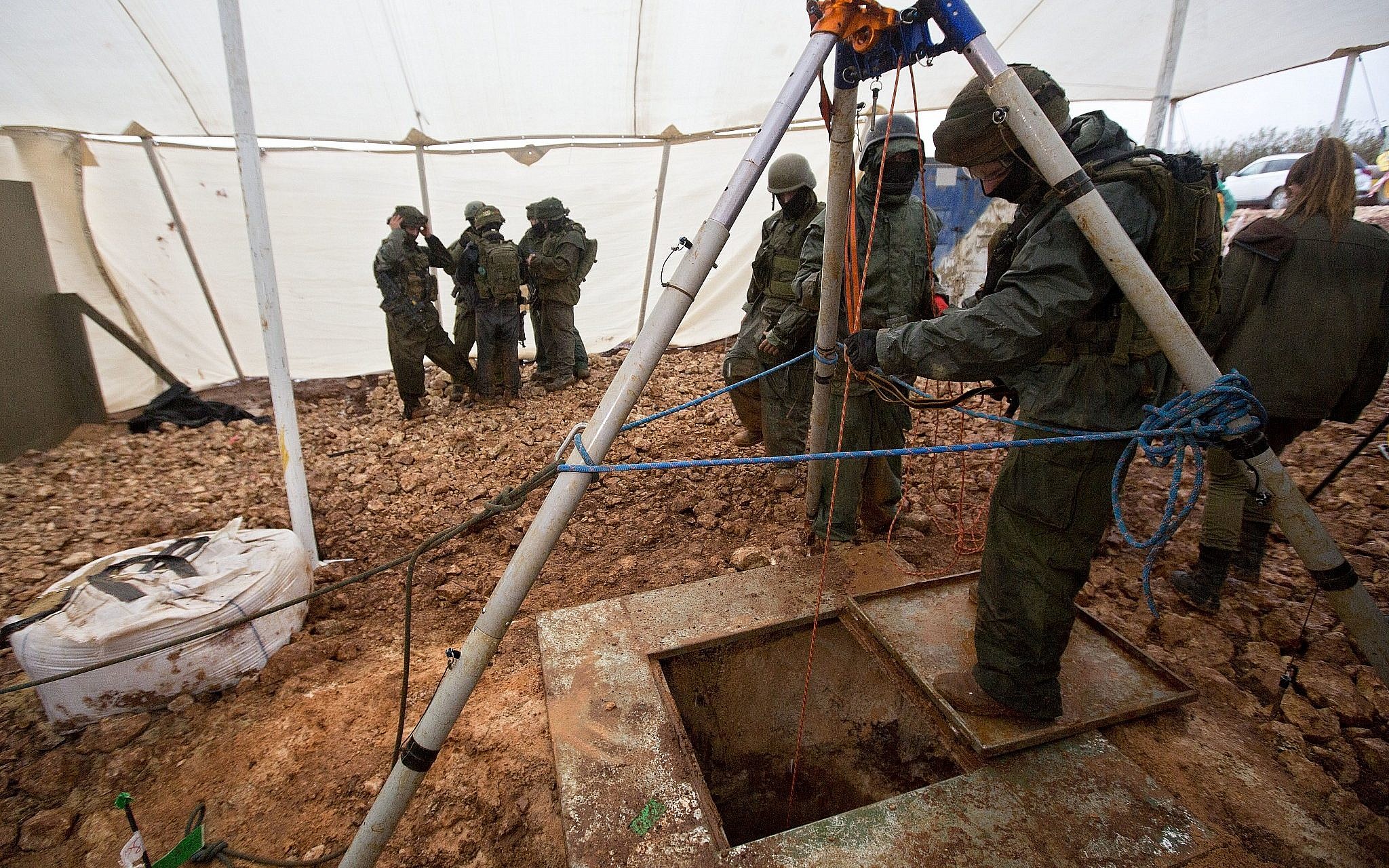 The Israel Defense Forces on Sunday declared that its effort to find and destroy Hezbollah cross-border attack tunnels was coming to an end, following the discovery of another such underground passage over the weekend.
"With the discover of this terror tunnel, the effort to locate the passages dug by Hezbollah that crossed the border into Israeli territory has been completed. The neutralization of this passage will be completed in the coming days," the army said in a statement.
"According to our intelligence and our assessment of the situation there are no longer any cross-border attack tunnels from Lebanon into Israel," army spokesperson Lt. Col. Jonathan Conricus told reporters.
On December 4, the IDF launched Operation Northern Shield to find tunnels that it says the Iran-backed Hezbollah terrorist group had dug into northern Israel from towns in southern Lebanon.
The military confirmed discovering at least six tunnels during the month-long operation.
"In addition, the IDF is monitoring and is in possession of a number of sites where Hezbollah is digging underground infrastructure that has yet to cross into Israeli territory," the army said.
An IDF official said the military also noted that Hezbollah had stopped digging along the northern border during the past month, since the start of Operation Northern Shield.
The army said the operation "removed the threat from the citizens of Israel."
The sixth tunnel was found by Israeli troops on Saturday. According to the IDF, it originated in the Lebanese village of Ramyeh, where another tunnel had earlier been found.
The military said the tunnel extended some 800 meters (2,600 feet), penetrating several dozen meters into Israeli territory, and was dug at a depth of 55 meters (180 feet), making it the deepest tunnel uncovered by the IDF and likely the most valuable one to Hezbollah.
Read More: Times of Israel