Hamas
Gazans to burn Thousands of tires at border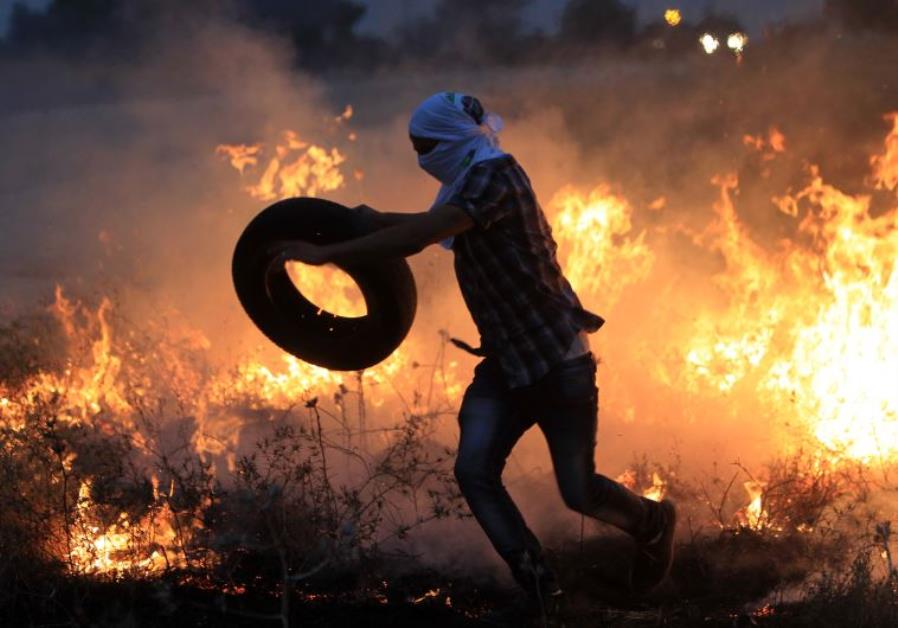 Palestinians plan to engulf the Gaza border with smoke and flames from thousands of burning tires on Friday as Israel holds firm to its order to shoot any protesters who come close to the security barrier.
In the past several days, groups of young Gazans have been collecting old tires around the Strip and bringing them to the border.
Palestinians intend to light the tires on fire to blur the vision of the soldiers on the Israeli side of the security fence, according to a Gaza-based source familiar with preparations for what he called "the Friday of Old Tires.
"The hope is that the soldiers will not be able to shoot because the thick, black smoke will block their line of vision," he said in a phone call with The Jerusalem Post on Wednesday.
Pictures and videos on social media showed that hundreds of tires have already been transported to the border.
Last Friday, some 30,000 Gazan protesters participated in the launch of a planned sixweek event called the "Great March of Return," in which Palestinians hope to break through the border to return to the sites of pre-1948 communities located within Green Line Israel.
The IDF shot and killed 17 protesters who were close to the Gaza fence last Friday, including one who later succumbed to his wounds. An 18th Palestinian killed on Tuesday was buried in Gaza on Wednesday.
While scattered protests have continued throughout the week, it's expected that another massive protest will take place this Friday.
In an Arabic post on his Facebook page, Maj.-Gen. Yoav Mordechai, the coordinator of government activities in the territories, warned that the plan to blind IDF soldiers with smoke will backfire.
"It's the people in Gaza who will be strangled by black smoke – and green onions will not help them," Mordechai wrote.
Read More: J Post