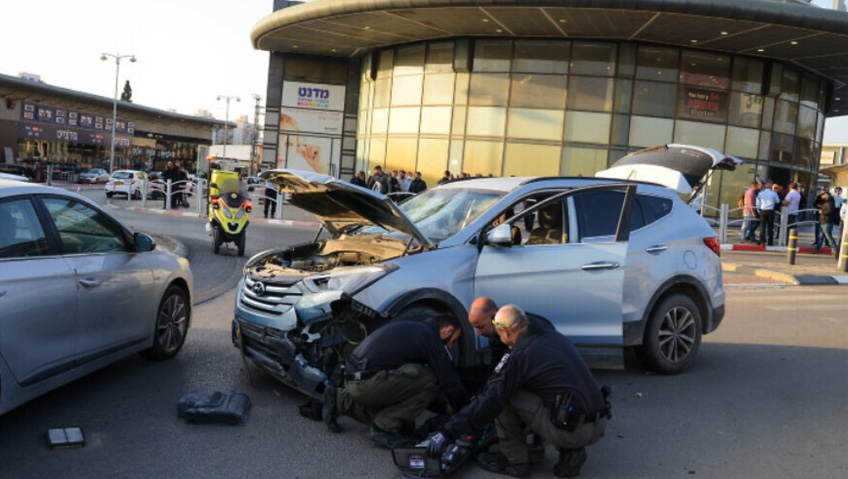 In The News
Gazan terror groups attempt to 'hitch a ride' on Beersheva terror attack
The deadly car-ramming and knife-stabbing spree carried out in Beersheva on Tuesday by Muhammad Abu Al-Kiyan, a 34-year-old Bedouin Israeli man and ISIS supporter, saw attempts by Gazan terror factions to "hitch a ride" on the violence and to further inflame the fans of terrorism.
Hamas, the terror organization that rules the Gaza Strip, praised the attack while doling out sweets to passersby in the coastal enclave as an act of celebration.
Palestinian Islamic Jihad also welcomed the attack, saying that "resistance operations deter the occupation." A spokesman said that "Israel should know that our people will not surrender and that the flag of resistance and jihad will remain hoisted."
Not to be outdone, Hezbollah in Lebanon called the attack a "heroic and brave operation," describing it as "a true expression of the wind of resistance and struggle among the Palestinian people that rejects occupation."
Many Arab Israeli voices, meanwhile, have clearly condemned the attack and the terrorist, including figures from his own Bedouin town of Houra in southern Israel.
Read More: JNS