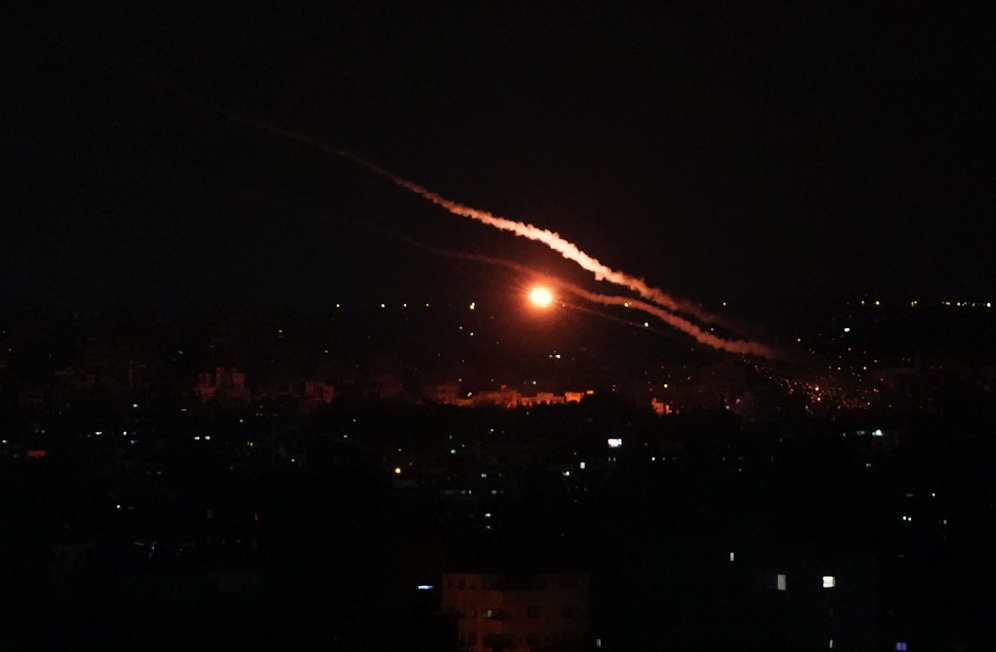 In The News
Gaza truce takes effect, ending 3 days of fighting between Israel and Islamic Jihad
A fragile ceasefire took effect at 11:30 p.m. on Sunday, ending more than three days of intense fighting between Israel and the Palestinian Islamic Jihad (PIJ) terror group in the Gaza Strip, after a deal was brokered by Egypt and confirmed by both sides.
However, heavy rocket fire from Gaza targeting Sderot, Ashkelon, Beersheba and other local communities continued until minutes before the deadline, and some barrages were fired as late as 20 minutes after the ceasefire took effect. It wasn't immediately clear if this meant the truce was broken and that the fighting would continue, since previous Israeli operations in the Strip similarly ended with ceasefires that saw some trades of fire after it took effect.
The Israel Defense Forces took no chances, announcing that despite the ceasefire, the restrictions on gatherings and outdoor activities in areas threatened by the rockets were remaining in place and would be reevaluated in the morning.
Read More: The Times of Israel