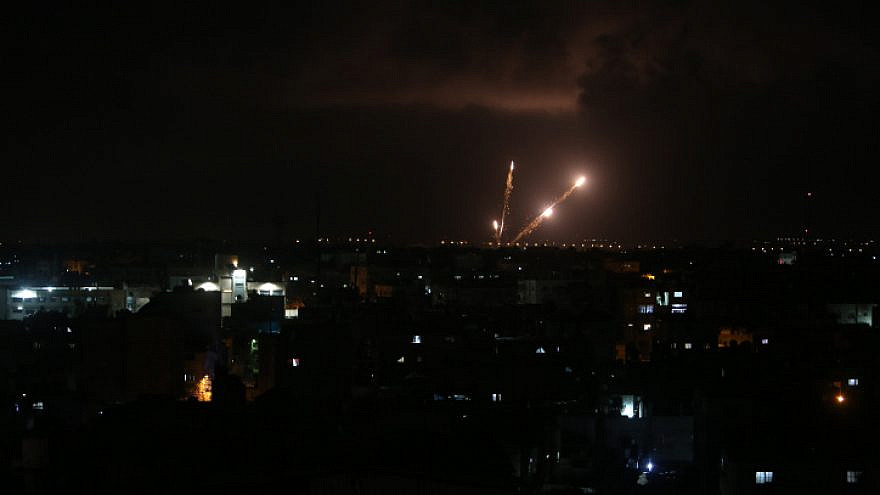 In The News
Terrorism
Gaza terrorists fire rockets into Israel, prompting IDF retaliatory strikes against Hamas
Palestinian terrorists fired a barrage of rockets from the Gaza Strip at Israeli communities overnight Thursday, prompting retaliatory strikes by the IDF against Hamas assets.
The exchange came after nine Palestinians were killed during heavy clashes between Palestinian Islamic Jihad and Israeli troops in Jenin in northern Samaria Thursday morning.
At midnight, two rockets were fired from Gaza towards the southern city of Ashkelon, with both being intercepted by the Iron Dome air defense system.
A few hours later, three more rockets were fired towards Israeli communities located along the border with Gaza. One of the rockets was intercepted by Iron Dome, a second struck in an open area and the third fell short in the Strip, according to the IDF.
Read More: JNS