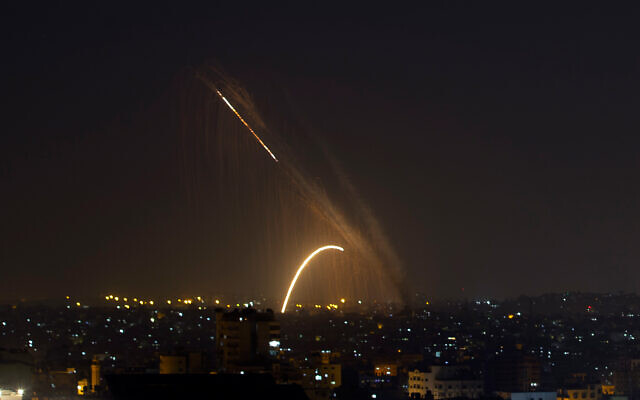 In The News
Gaza terrorists fire 2 mortar shells toward Israel
04/28/2021
Palestinian terrorists in the Gaza Strip fired two mortar shells toward Israel after midnight Tuesday, with both projectiles falling inside the coastal enclave, the Israel Defense Forces said.
There were no reports of injuries or damage.
The launches triggered warning sirens in Israeli communities near Kissufim and came after a one-day lull in attacks.
The latest violence began late Friday night, when terrorists in the Strip launched at least 36 rockets and mortar shells at southern Israel, causing light damage in a number of Israeli communities near the border. The attacks resumed on Saturday night, when more than four rockets were fired toward Israel, some of them failing to clear the border and landing inside Gaza, and then again late Sunday night, when five more projectiles were fired from the Strip at southern Israel.
The security cabinet on Monday signed off on a major military response if terrorists in the Gaza Strip continue to fire rockets into Israel, after dozens of projectiles were launched from the enclave over the past three days.
Prime Minister Benjamin Netanyahu and Defense Minister Benny Gantz were authorized to determine what steps to take should the violence persist, according to Israeli officials.
Read More: Times of Israel