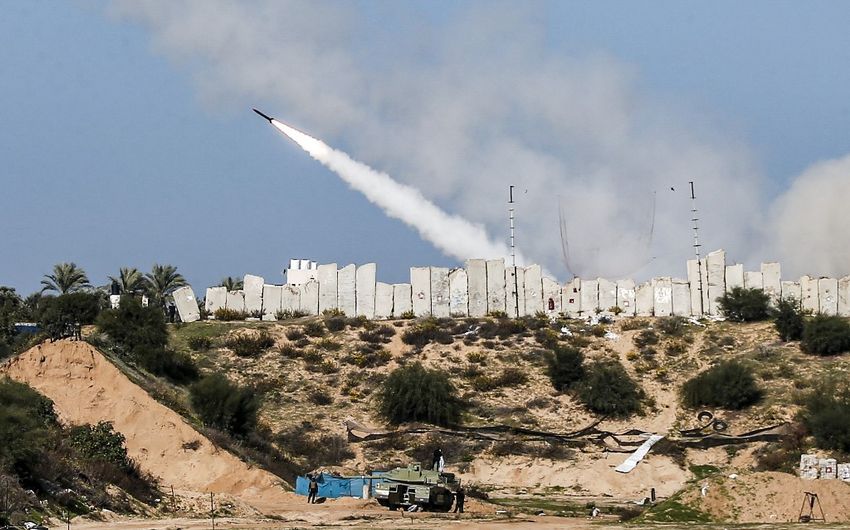 In The News
Gaza Terrorist Groups Fire Rockets, Launch Drones As A Show Of Force And Unity
12/29/2020
Gaza's rulers, Hamas, and other armed Palestinian terrorist groups send 'clear message to Zionist enemy'
Palestinian armed terrorist groups began a large military drill in the Gaza Strip Tuesday morning in a show of strength and apparent unity that was designed to send a "clear message to the Zionist enemy."
"We will not accept the aggression of the enemy against our people, and our weapons are ready. We are prepared to enter any confrontation imposed upon us at any time and place," a masked spokesperson for the so-called Chamber of Joint Factions told a group of Gaza-based journalists at a press conference and cited on The Times of Israel.
Hamas, which has controlled the Gaza Strip since a bloody confrontation with arch-rival Fatah in 2007, is taking part in the large-scale drill as are Palestinian Islamic Jihad (PIJ) and several other smaller paramilitary terrorist organizations. The Hamas Interior Ministry closed down major thoroughfares in Gaza City as part of the drill.
Rockets were fired out to sea and several drones were launched. AFP reported that the drill was called now to mark the anniversary of the 2008 conflict with Israel. It is likely that it was also a convenient date close to the anniversary of the assassination of the Islamic Revolutionary Guards Corp. (IRGC) Quds Force Maj.-Gen. Qassem Soleimani.
The drills also come after Hamas recently fired two rockets toward Israel, which the Iron Dome missile defense system intercepted. Hamas also claimed that Israel had hit a children's hospital – an allegation widely repeated on social media – but which the Israel Defense Forces (IDF) strenuously denied.
Read More: I24