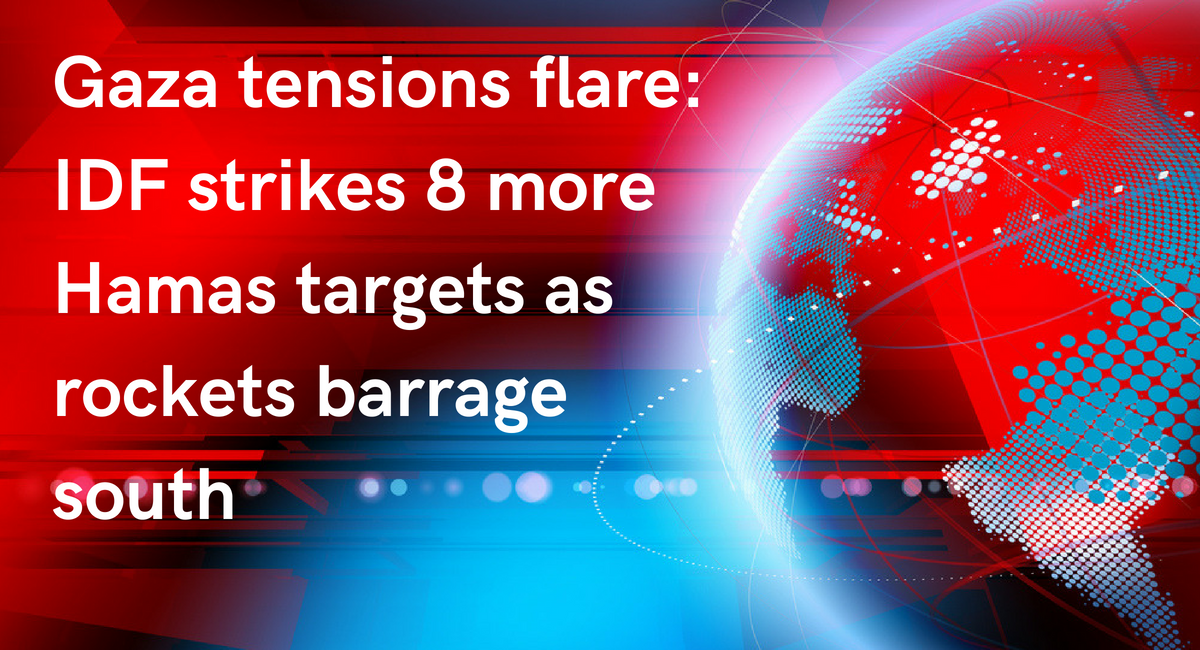 Hamas
Gaza tensions flare: IDF strikes 8 more Hamas targets as rockets barrage south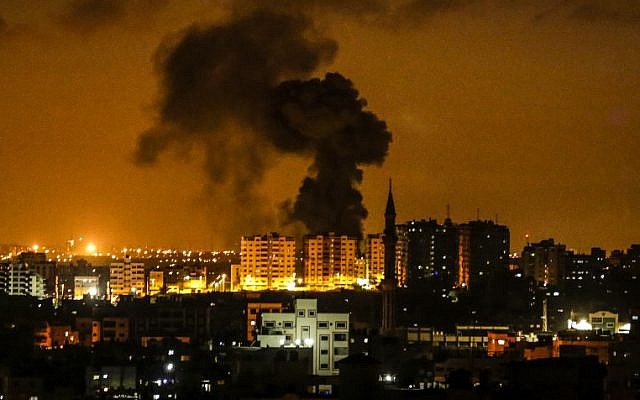 Tensions flared on Israel's border with Gaza early Wednesday morning as the IDF carried out a second round of overnight airstrikes on Hamas targets in response to a barrage of rockets fired from the Strip towards Israeli territory.
The IDF said fighter jets struck eight further "terror targets" on three separate Hamas military bases in the south of the Gaza Strip, in addition to several other sites that were targeted earlier in the night.
In total, 18 rockets were fired towards Israeli territory in a number of separate incidents, the army said. Of those, four rockets were intercepted by the Iron Dome anti-missile system while an unspecified number fell in Israeli territory.
There were no immediate reports of injuries on either side of the border.
Earlier, Palestinians fired five rockets at southern Israel after Israeli aircraft hit  Hamas targets in the south of the coastal enclave in response to numerous arson attacks launched across the border by Palestinians, the military said.
The overnight incidents mirror several rounds of rocket fire and IDF strikes on Monday in which Israeli aircraft bombed Hamas positions in the southern Gaza Strip after a group of Palestinians launched incendiary balloons at southern Israel.
Following those strikes, Defense Minister Avigdor Liberman warned that Israel would not allow Palestinian terror groups to continue launching incendiary devices into Israeli territory, the likes of which have caused hundreds of brush fires and burned thousands of acres of land in recent months.
"If anyone thinks it will be possible to continue with the daily kites and fires, they are wrong," Liberman said during a tour of Israel Aerospace Industries, the country's primary aerospace manufacturer.
Read More: Times of Israel