Incitement
Issues
Gaza rocket strikes field south of Ashkelon; none injured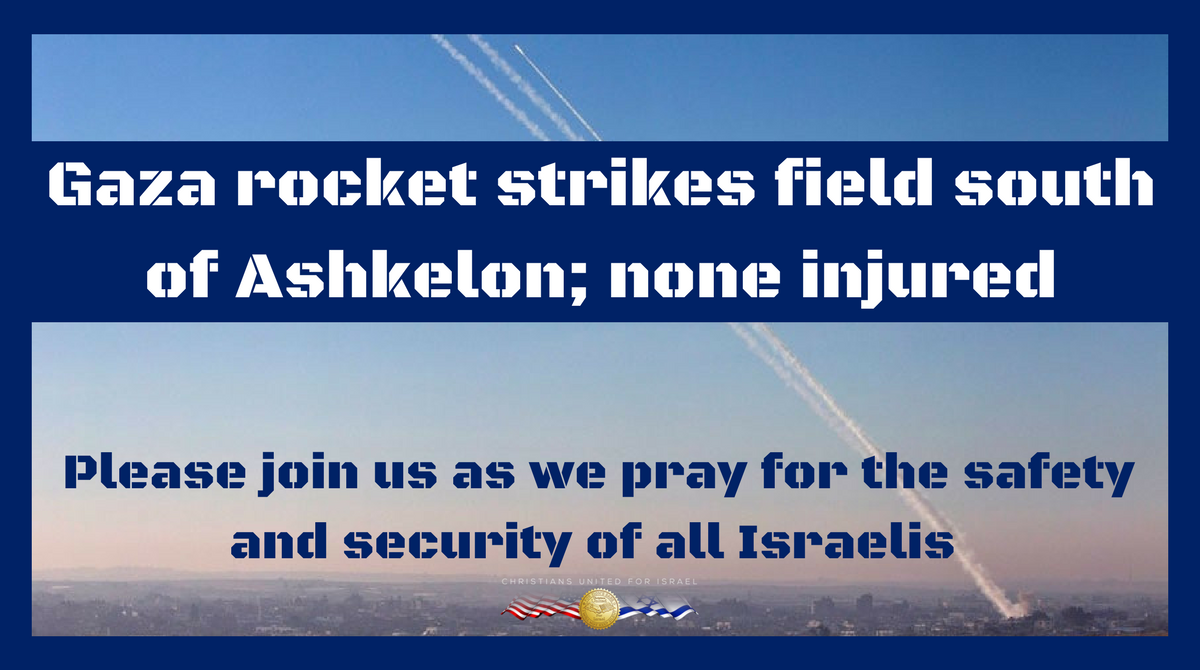 A rocket fired from the Gaza Strip struck an open field south of the coastal city of Ashkelon on Wednesday night, causing neither injury nor damage, the army said, the second attack in a week.
The alert siren did not go off, as the rocket was headed toward an unpopulated area.
The projectile struck the Hof Ashkelon region shortly after 11:00 p.m. on Wednesday, the Israel Defense Forces said.
Israeli troops began searching the area to locate the rocket, the army said.
No terrorist groups immediately took credit for the attack.
There were also no immediate reports of IDF retaliation.
On Monday, a rocket was launched from Gaza towards the Sha'ar Hanegev region, striking an open field.
Hours later, Israeli Air Force jets bombed multiple targets in the Gaza Strip.
Israeli tanks along the border also fired at several targets, according to AFP. Gaza's health ministry said four Gazans were moderately injured by airstrikes east of Rafah, according to Palestinian reports.