Hamas
Gaza-based jihadi group calls on Taliban to increase attacks on US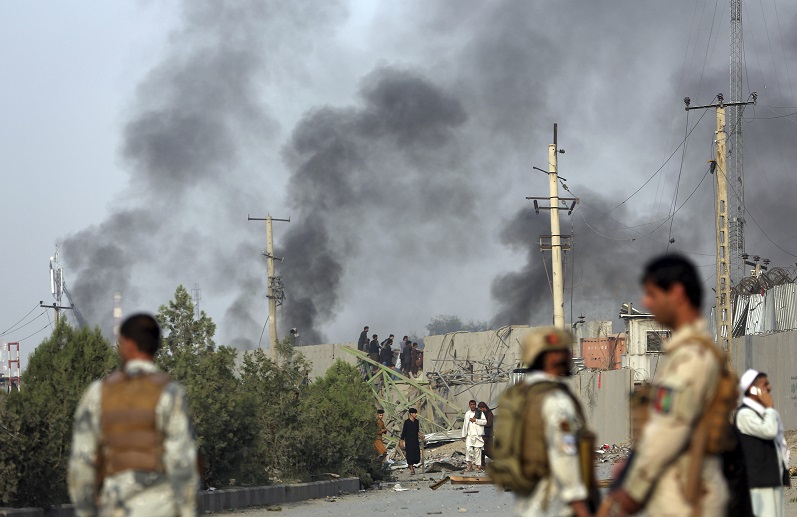 The leader of a Gaza-based jihadi group called on the Taliban to increase its attacks on America after US President Donald Trump broke off talks with the Taliban, according to a report by the Middle East Media Research Institute, shared exclusively with Jewish News Syndicate.
Abu Hafs Al-Maqdisi, the leader of the Gaza-based Jaysh al-Ummah al-Salafi, released a statement on Telegram on Tuesday commenting on Trump's decision not to sit down with the Taliban.
Al-Maqdisi called on the Taliban to intensify its operations against the US, adding that the country is on the brink of collapse.
Following Trump's cancellation of what was supposed to be a secret US-Taliban meeting to have been held at Camp David on Sept. 9, the Islamic Emirate of Afghanistan (the Taliban organization) said the following in a statement:
"Now, as the president of the United States has announced a suspension of negotiations with the Islamic Emirate, this will harm America more than anyone else. It will damage its reputation, unmask its anti-peace policy to the world even more, increase its loss of life and treasure and present its political interactions as erratic."
On Wednesday, meanwhile, fighting picked up in several areas of northern Afghanistan.
Officials said there was fighting in at least 10 provinces, with the heaviest clashes in the northern regions of Takhar, Baghlan, Kunduz and Badakhshan, where the Taliban have been pressing security forces for weeks.
The latest fighting underscored expectations of an escalation in violence following Trump's cancellation of the talks with the Taliban.
Earlier this week, the Taliban said Trump's decision – which came after the insurgents' refusal to agree to a ceasefire and continued attacks that killed a US serviceman last week – would lead to further American deaths.
Read more: Israel Hayom