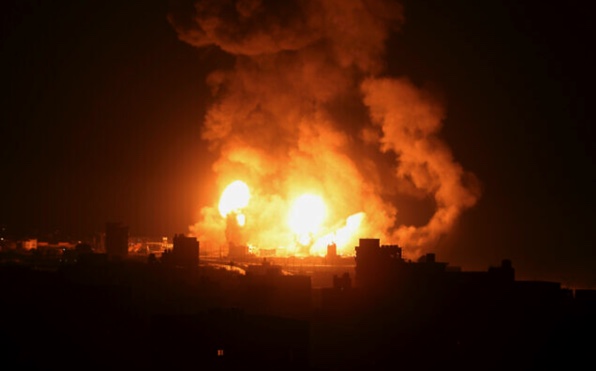 In The News
Gaza airstrike significantly sets back Hamas rocket production, says IDF
An Israeli airstrike in the Gaza Strip on Saturday has significantly set back the Hamas terror group's weapon production capabilities, military officials said.
The major strike against the Hamas underground facility came in response to rockets launched from the coastal enclave at southern Israel, which caused no injuries or damage.
The Israel Defense Forces said Saturday that the targeted facility was "one of the largest and most important sites in the Strip for the production of base materials for rockets by terror groups," asserting that the attack would significantly impede the terror group's rocket-making.
In response to additional rocket fire on Saturday, the military struck another Hamas site, which it said was used as an weapon production facility.
Read More: Times of Israel