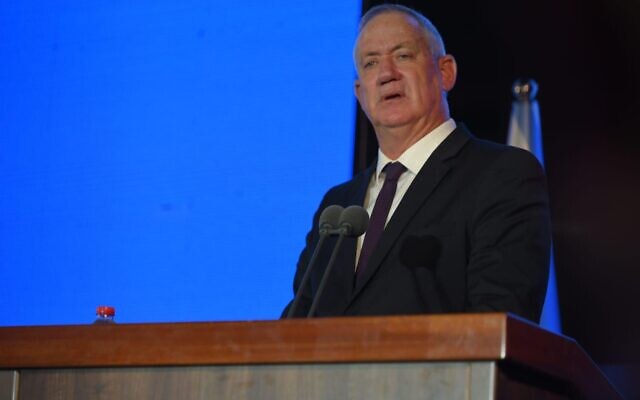 Gantz: We must 'adapt our plans' to prepare for a nuclear Iran
Defense Minister Benny Gantz on Wednesday called for Israel to step up its preparations for the possibility of Iran obtaining a nuclear weapon.
"Against the greatest threat — Iran arming itself with a nuclear weapon — we have no choice but to expand our force build-up, to continue to rely on our human capital and to adapt our capabilities and our plans," Gantz said at a graduation ceremony for Israel's National Defense College outside Tel Aviv.
In recent months, the United States and Iran have been negotiating a mutual return to the 2015 nuclear deal, but these talks have so far failed to achieve a breakthrough, increasing the likelihood that Tehran will fully abandon the accord. Israel has maintained that as it is not part of the nuclear deal, it is free to act as it sees fit to prevent Iran from obtaining an atomic bomb.
Read More: Times of Israel