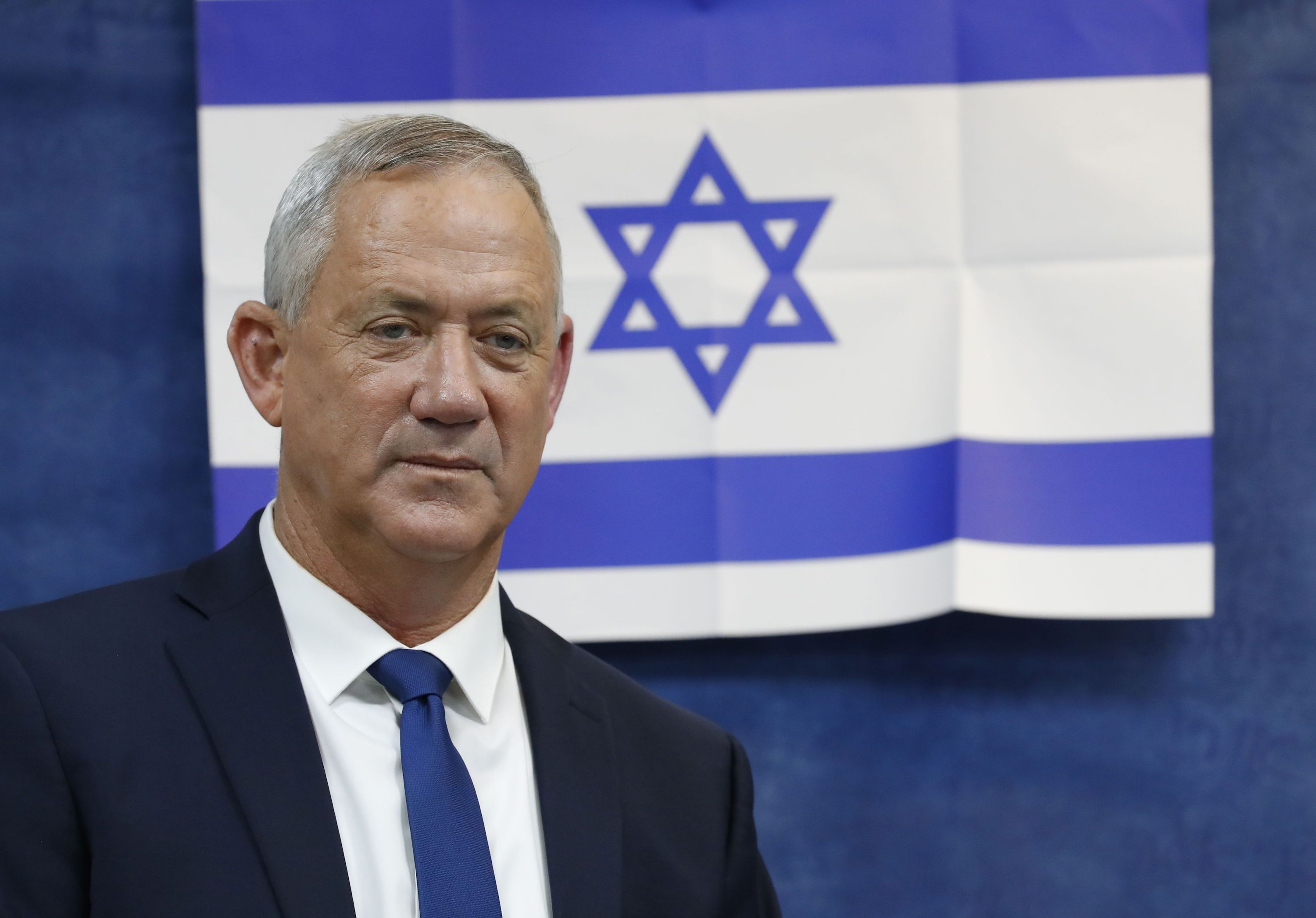 In The News
Gantz warns 'Lebanon will tremble' if an attack comes from the north
05/27/2021
Israel assesses that Hezbollah leader may have contracted COVID after cough-laden warning address
Israel's Defense Minister and Alternate Prime Minister Benny Gantz used a speech Wednesday evening to mark the 39th anniversary of the outbreak of the First Lebanon War in 1982, to respond forcefully to the Hezbollah leader's warning address the night previously.
"We are ready as ever to protect Israeli citizens," said the Israel Defense Forces (IDF) former chief of staff.
"If an attack comes from the north, Lebanon will tremble… the houses in which weapons and terrorist operatives are being hidden will become rubble. Our list of targets for Lebanon is bigger and more significant than the one for Gaza, and the bill is ready to be settled if necessary," he maintained.
Responding to an incendiary oration from Hamas' Gaza chief Yahya Sinwar, Gantz explained that Israel wished to see a Gaza rebuilt. However, he insisted that the IDF would not hesitate to respond if there was a repeat of the recent 11-day round of hostilities, in which terrorist groups in the Strip fired more than 4,300 rockets at Israel's population centers.
The defense minister added that Israel would not permit Gaza's reconstruction until Hamas released two Israeli civilians – Avraham 'Avera' Mengistu and Hisham al-Sayed – and the bodies of two soldiers – Lt. Hadar Goldin and St.-Sgt. Oron Shaul, killed during Operation Protective Edge in 2014.
Read More: I24