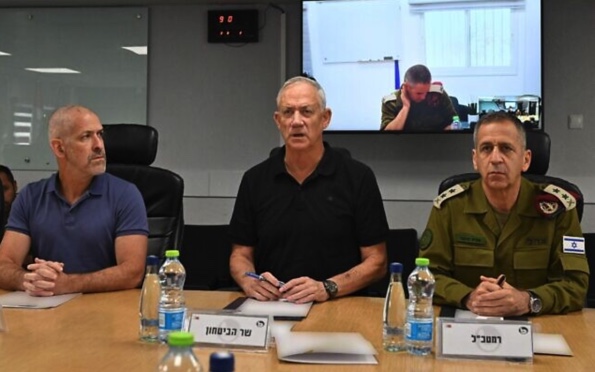 In The News
Gantz vows Islamic Jihad threat on Gaza border will be removed 'one way or another'
Defense Minister Benny Gantz on Friday warned the Palestinian Islamic Jihad that Israel would take action if the terror group does not back down from its intentions to carry out attacks to avenge the arrest of its West Bank leader.
Tensions around the Gaza Strip spiked following the arrest of Bassam Saadi in Jenin on Monday night. Since then, the Israel Defense Forces has bolstered forces and shuttered routes along the border due to fear of an imminent revenge anti-tank guided missile or sniper attack by the Islamic Jihad. The precautions have largely placed residents of the border communities under a lockdown.
"To our enemies in general and to the leaders of Hamas and Islamic Jihad I say explicitly, 'Your time is limited. The threat will be removed one way or another,'" Gantz said during a press conference at the military's Southern Command in Beersheba.
Read More: Times of Israel