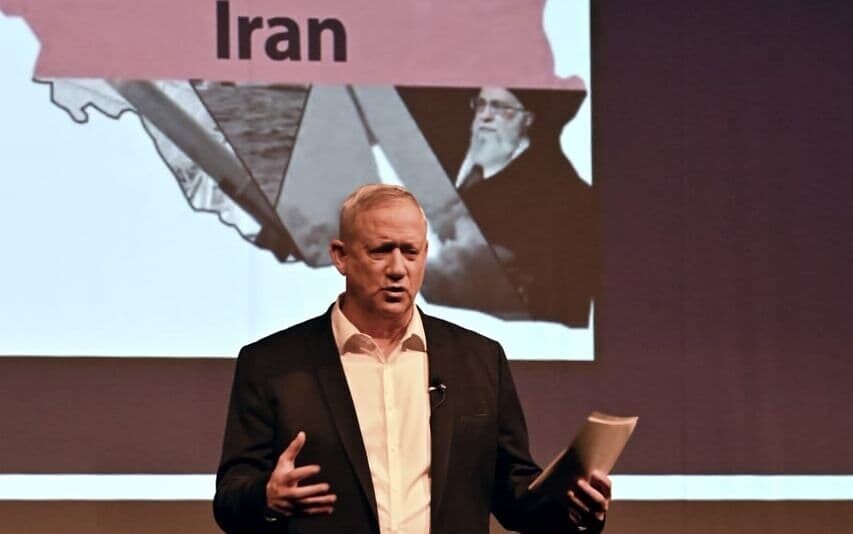 In The News
Gantz says world needs a 'Plan B' to the faltering Iran nuclear deal
Defense Minister Benny Gantz on Wednesday said the international community must find a "Plan B" to stop Iran from advancing toward a nuclear weapon, as the prospects of a return to a 2015 deal fade.
"Iran is only two months away from acquiring the materials necessary for a nuclear weapon," Gantz warned some 60 foreign ambassadors and envoys at a briefing.
According to Israeli assessments, it would take at least several more months after that for Iran to perform the additional steps necessary to produce a deliverable nuclear bomb, namely constructing an atomic core, installing the device in a ballistic missile and performing tests.
Read more: Times of Israel