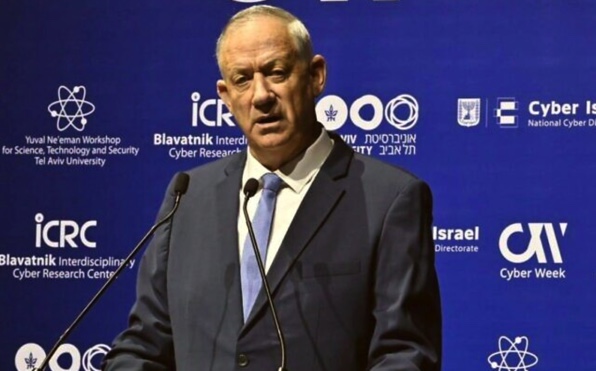 In The News
Gantz says Iran and Hezbollah tried to hack UN peace force, steal deployment data
Defense Minister Benny Gantz on Wednesday said Iran and its Lebanese proxy Hezbollah recently attempted a cyberattack against a United Nations peacekeeping force in southern Lebanon, in order to steal information about its activities in the area.
"The leader of global, conventional terrorism is Iran. This is also true for cyberterrorism," Gantz said at the Cyber Week conference in Tel Aviv. "Iran operates via proxies such as Hezbollah in all dimensions — including cyber.
"Today I can reveal recent malign activities conducted by Iranian security institutions in cooperation with Hezbollah: an attempt to disrupt UNIFIL (United Nations Interim Force in Lebanon) operations," Gantz said.
"They launched a cyber operation with the aim of stealing materials about UNIFIL activities and deployment in the area, for Hezbollah's use," he said. "This is yet another direct attack by Iran and Hezbollah on Lebanese citizens and on Lebanon's stability."
It was not immediately clear if the alleged joint Iranian and Hezbollah cyberattack against the UN peacekeeping force was successful, or when it had occurred.
Read More: Times of Israel