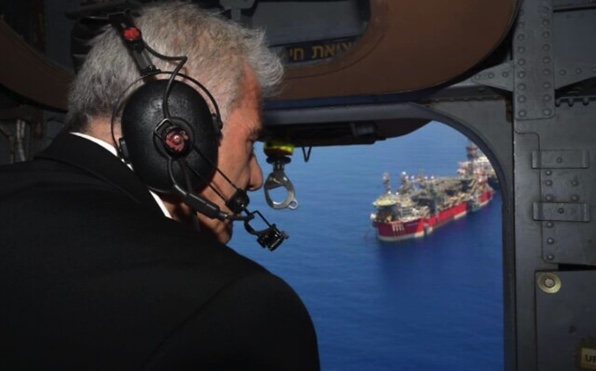 In The News
Gantz puts IDF on alert in north as Lebanese maritime border talks falter
Defense Minister Benny Gantz ordered Israeli troops on alert in the country's north on Thursday amid setbacks in the effort to reach a maritime border deal with Lebanon.
Gantz held a situational assessment with IDF Chief of Staff Aviv Kohavi and other security officials after Israel said it would not accept Lebanon's proposed amendments to a US-brokered deal.
"The defense minister directed the IDF to prepare for a scenario of escalation in the north, both offensively and defensively, given the developments in the negotiations on the maritime border," a statement from Gantz's office said.
The security establishment is already dealing with increased violence in the West Bank and Jerusalem amid the Jewish High Holidays.
For several months, Hassan Nasrallah, leader of the Hezbollah terror group, threatened to attack Israel if it begins drilling in the disputed Karish gas field. Nasrallah appeared to back away from his threats during a televised speech on the weekend after the US delivered its draft agreement to the two sides.
Read More: Times of Israel