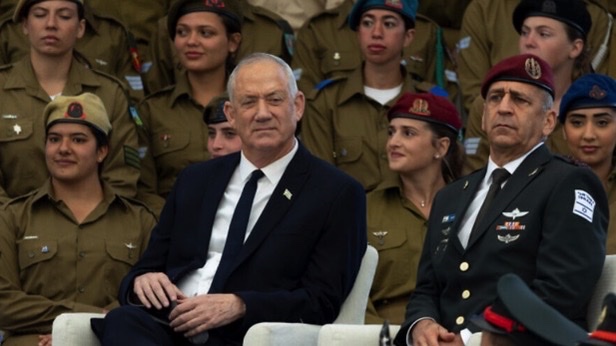 In The News
Gantz: Preliminary investigation indicates Al Jazeera journalist wasn't killed by IDF fire
Israel's defense minister said on Wednesday that preliminary findings from the military's investigation into the shooting death of Al Jazeera journalist Shireen Abu Akleh in Jenin earlier in the day indicate that she was not killed by Israeli forces.
Addressing the Knesset, Defense Minister Benny Gantz said that "on the other hand, we have seen footage of indiscriminate shooting by Palestinian terrorists, which is likely to have hit the journalist." However, he emphasized that the investigation into the tragic event was ongoing.
Akleh was shot in the head while covering an Israeli counter-terror raid in Jenin, according to Al Jazeera. The Qatar-based outlet attributed her killing to the Israeli Defense Forces.
"I would like to express my sorrow at the loss of journalist Shireen Abu Akleh," said Gantz. "The State of Israel values the protection of human life above all, as well as freedom of press. IDF troops would never intentionally harm members of the press, and any attempt to imply otherwise is baseless."
Read More: JNS