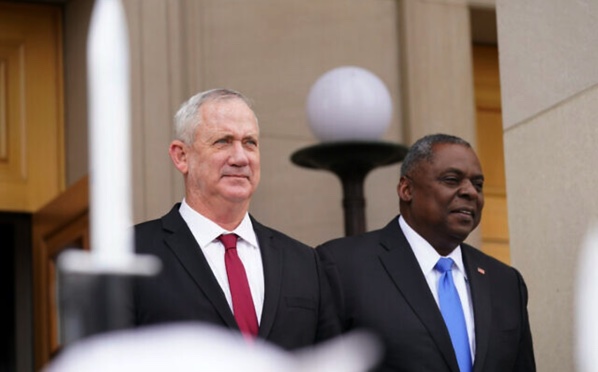 In The News
Gantz leaves to US for security talks centered on Iran, Ukraine
Iran's nuclear program and the war in Ukraine will be the focus of security talks with Washington this week, Defense Minister Benny Gantz said late Tuesday as he took off for a several-day trip to the US.
Gantz is set to meet with Pentagon chief Lloyd Austin and US National Security Adviser Jake Sullivan during two days in Washington, amid growing fears over advancing nuclear enrichment in Iran and a widening gulf with Russia over Syria and Ukraine.
"I will discuss bolstering joint security cooperation and dealing with regional challenges, chief among them Iran, which all moderate actors in the region must unite against," Gantz said according to his spokesperson.
"We will also discuss Ukraine and other matters important to world, regional and Israeli security," he added, without expanding.
The statement from Gantz's office did not mention talks over the killing of Palestinian-American al-Jazeera journalist Shireen Abu Akleh — who was shot as she covered a firefight between Israeli troops and Palestinian gunmen in Jenin last week — though the subject is expected come up.
Read More: Times of Israel