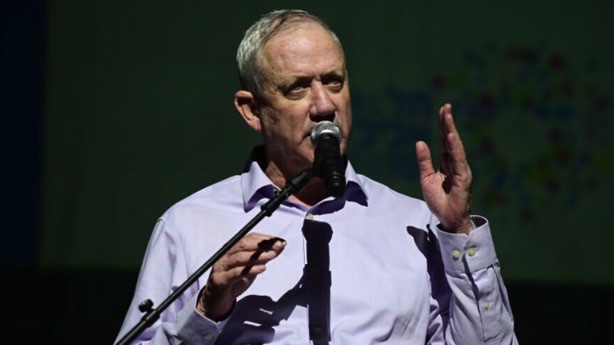 In The News
Gantz: Iran close to 90% uranium enrichment
Iran is dangerously close to enriching uranium to 90 percent, or military-grade, Israeli Defense Minister Benny Gantz said on Monday.
Addressing a policy forum hosted by the Washington Institute, Gantz said, "As we know, Iran is continuing its uranium enrichment and expanding its capabilities and they are close to 90% enrichment, once they decide to reach it. I understand the need for an agreement, but if an agreement [is not] reached, we must activate Plan B immediately."
On April 6, during an address to 80 ambassadors in Israel, Gantz defined "Plan B" as "moving forward with economic pressure, intelligence, diplomatic pressure, power projection, and regional counterterrorism efforts."
During his speech on Monday, Gantz said Israel must expand its intelligence cooperation with the United States and seek to join a regional coalition.
Such steps, he argued, "will make up for the lack of inspection in a possible agreement, since inspection should be 'anytime, anywhere.' I can also see the possibility for future cooperation in air defense [with Arab Gulf allies]."
Read More: JNS