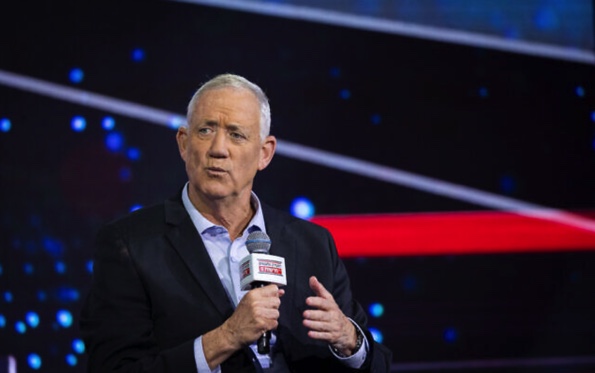 In The News
Gantz declares Israel can 'seriously harm and delay' Iranian nuclear program
Defense Minister Benny Gantz said Tuesday that Israel has the ability to cause serious damage to Iran's nuclear program, and warned that reviving a 2015 pact with world powers to curb Iranian nuclear activities will only be a delaying tactic.
"Iran is a global problem. It is not just Israel's private problem," Gantz said during an interview at a Channel 13 conference in Jerusalem.
Asked if Israel has the ability to stop Iran's nuclear development or merely delay it, Gantz said, "We are able to seriously harm and delay the nuclear [program]."
Regarding US President Joe Biden's declared desire to revive the so-called Joint Comprehensive Plan of Action signed between Iran and world powers, Gantz said it is not an "unfounded concept."
Still, "we are very unsatisfied with the agreement, which would be a bad agreement because it would be a temporary delay," Gantz said. Such an deal would enable to Iranians to develop their economy and eventually legitimize a return to their nuclear program at a later date, he warned.
Read More: Times of Israel