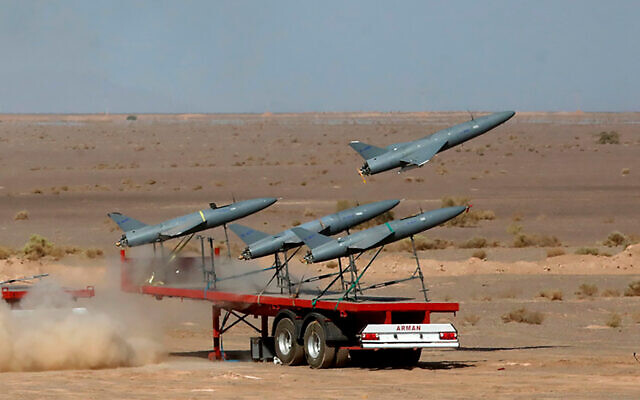 In The News
Iran
Gallant says Iran in talks with 50 countries to sell missiles and drones
Defense Minister Yoav Gallant on Friday accused Iran of advancing sales of missiles and drones to dozens of countries, in violation of a 2015 United Nations Security Council resolution.
"Iran is currently holding discussions to sell advanced weapons, including UAVs and PGMs (precision-guided missiles), to no less than 50 different countries," Gallant said at the Munich Security Conference in Germany.
"Iran is no longer a 'local supplier,' serving proxies in the Middle East. It is a 'multinational corporation,' a global exporter of advanced weapons. From Belarus in Eastern Europe, to Venezuela in South America, we have seen Iran delivering UAVs with a range of up to 1,000 kilometers," he said.
Read More: Times of Israel