Hamas
Funding at state and federal levels supports hardening of security at synagogues, faith-based institutions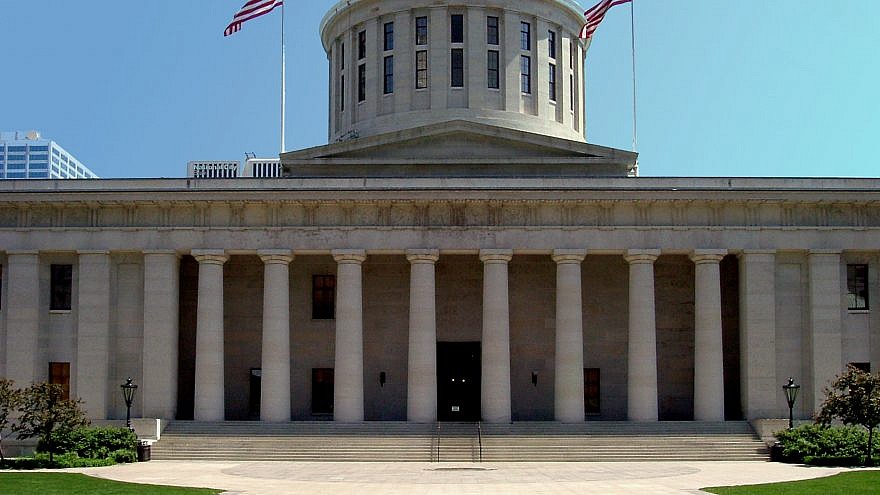 (June 14, 2019 / JNS) The Ohio Senate recently released an amended version of the state's operating budget for the next two fiscal years that includes key funding for nonprofit security needs in the aftermath of increasing attempted and carried-out attacks on houses of worship, faith-based institutions, cause-based nonprofits and individuals who are members of religious, racial or ethnic minorities.
The House-passed version of the House bill included $2.75 million annually of the biennium for "target hardening" grants to help protect vulnerable nonprofits.
The Senate version proposes an additional $250,000 annually to that appropriation, bringing the target hardening total to $3 million annually.
"Shuls and yeshivahs are often open seven days a week, and they have become targets of deadly violence," said Rabbi Yitz Frank, Ohio director of Agudath Israel. "This proactive step by Ohio's legislative leaders will help make these [places] safer before something happens."
"Unfortunately necessary, we are grateful for the leadership shown here in making this happen," he continued. "We also thank Ohio Jewish Communities for their leading role on this critical issue."
"A terror plot foiled by law enforcement in Toledo just months ago is bookended by the terror attacks at synagogues in Pittsburgh and Poway.
Read More: Jewish News Syndicate