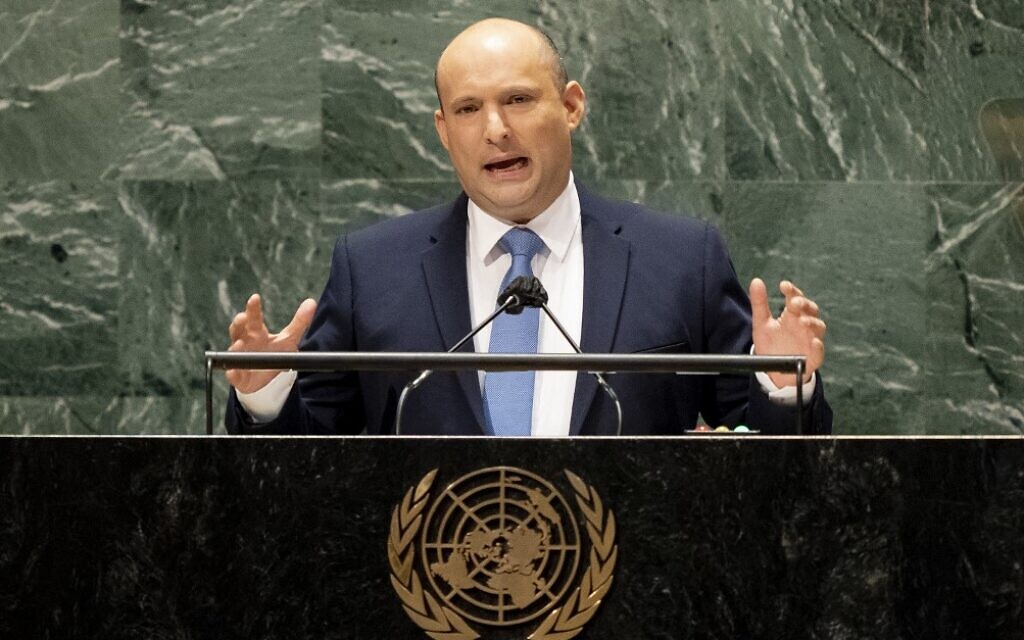 In The News
Full text of Bennett's UN speech: Iran's nuclear program at a 'watershed moment'
Israel is a lighthouse in a stormy sea.
A beacon of democracy, diverse by design, innovative by nature and eager to contribute to the world — despite being in the toughest neighborhood on earth.
We are an ancient nation, returned to our ancient homeland, revived our ancient language, restored our ancient sovereignty.
Israel is a miracle of Jewish revival. Am Yisrael Chai — the nation of Israel is alive, and the State of Israel is its beating heart.
For way too long, Israel was defined by wars with our neighbors. But this is not what Israel is about. This is not what the people of Israel are about.