Israel Defense Force (IDF)
'From the north to the south we are ready' for war: IDF officer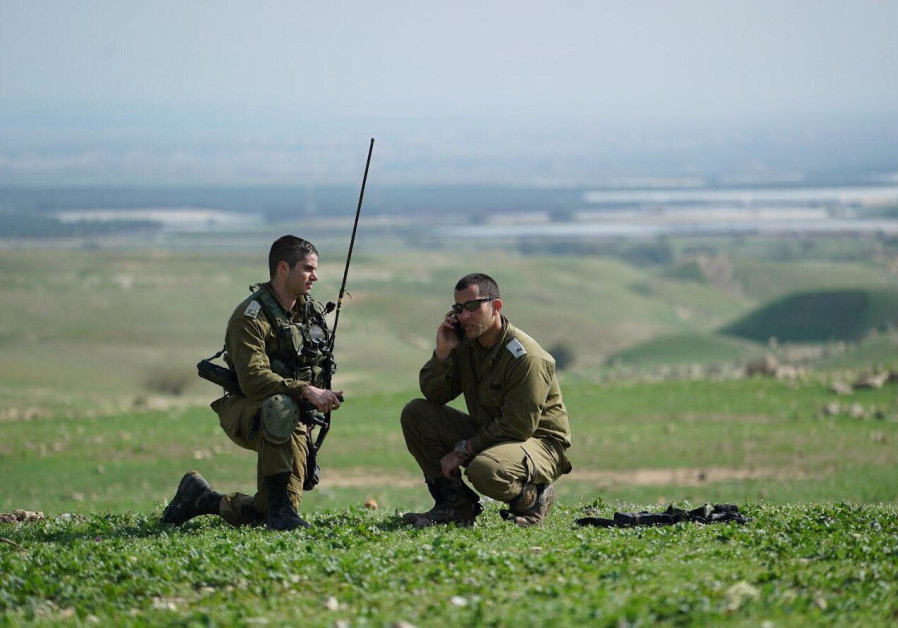 With tensions high along Israel's northern border, soldiers from the IDF's 401st Armored Brigade are completing a large-scale drill simulating war with Hezbollah.
"This drill simulated what will need to be done during a war with Hezbollah," Maj. Tsur Goldman of the 401st Armored Brigade told The Jerusalem Post on Tuesday.
While most drills take place in the Ramat HaGolan, hundreds of troops drilled for two weeks in the northern Jordan Valley in challenging mountainous terrain which is similar to the terrain found in southern Lebanon and on a variety of scenarios including urban combat.
According to Goldman, "there is a good feeling among the soldiers that we will complete our mission," especially after they finished a 17 week long training "which allowed us to go from looking at the most basic thing to in depth to the smallest detail."
The IDF has significantly stepped up the scope and frequency of its combat training in order to improve its readiness. As part of the IDF's five-year Gideon plan, the military has returned to 17 weeks of consecutive training, an increase from the 13 weeks soldiers trained for the past 15 years.
Last week, the IDF's Givati reconnaissance battalion completed a challenge drill simulating war with Hezbollah and a week earlier troops belonging to the 450th Battalion from the IDF's school for Infantry Corps Professions & Squad Commanders (also known as Bislamach), completed a similar large scale drill in northern Israel.
Israel and Hezbollah fought a 34-day war in 2006 where around 165 Israelis and 1,200 Lebanese were killed, and in recent months tensions have once again risen along the northern border.
According to Goldman the biggest challenge facing troops confronting Hezbollah is that the group has morphed from a guerrilla organization into an army which has gained a significant amount of battlefield experience through its fighting in Syria for the regime of Bashar Assad.
Read More: Jerusalem Post