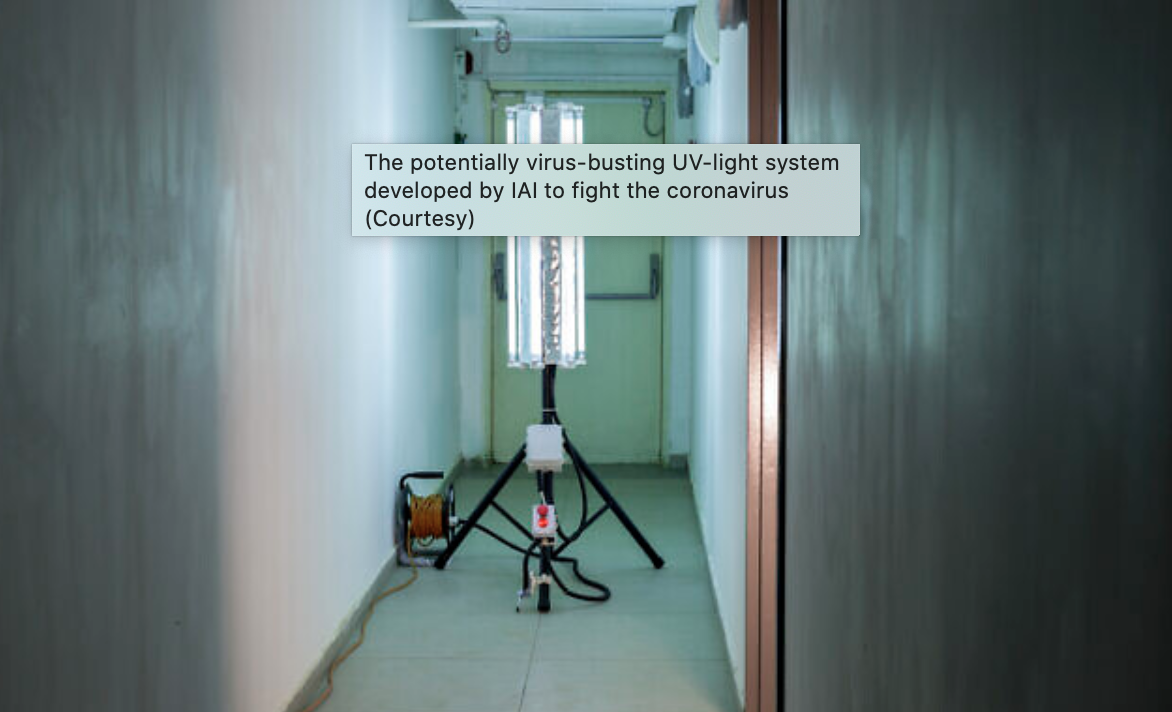 In The News
Israeli Technology
From Swords to Plows: IAI Seeks to Battle Coronavirus With UV-Light Tech
Israel Aerospace Industries (IAI), the nation's largest aerospace and defense firm, has jumped into the fray to help tackle the coronavirus that is killing tens of thousands of people globally and causing havoc to economies.
The company, which makes unmanned aerial systems, radars and communication satellites among other products, has put its labs and engineers — who generally work on defense systems — to work at finding ways to fight the pandemic.
Since setting out the challenge a week ago, the company has already come up with its first prototype product, and it is now being tested in Israel's Assaf Harofeh hospital, newly renamed Shamir Medical Center, on the outskirts of Tel Aviv.
The product is a machine that uses ultraviolet (UV) light to kill viruses and bacteria on hospital surfaces. This will allow medical centers to speed up the sterilization process of their rooms and ready them for treatment of new patients. Today this sterilization is done with chemicals, such as chlorine or alcohol.
Read More: Times of Israel