US-Israel Relationship
Friedman fires back at 'The New York Times': 'Where am I off saying God is on the side of Israel?'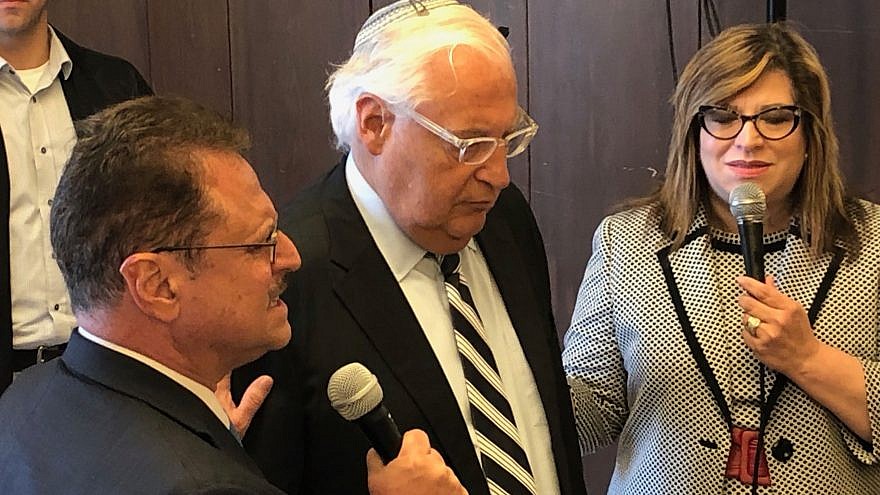 U.S. Ambassador to Israel David M. Friedman fired back at The New York Times Wednesday over an article castigating him for claiming that Israel was "on the side of God" while speaking about the Israeli-Palestinian conflict and the upcoming U.S. peace proposal.
Speaking to a group of Evangelical faith leaders at the Aish Hatorah World Center, overlooking the Western Wall plaza and the Temple Mount, Friedman said that, "apparently, there was nothing more offensive I could have said to The New York Times."
The event, organized by the Latin Coalition for Israel, led by Pastor Mario Bramnick, was also attended by First Lady of Guatemala Patricia Marroquín, Guatemalan Ambassador to Israel Mario Búcaro Flores and former Israeli Ambassador to the United States Danny Ayalon.
The Times called Friedman's comments "the latest sign of an anything but evenhanded approach to the conflict by the Trump administration," and noted that Palestinians were "slack-jawed" at Friedman's remarks. The article claimed that the "Palestinians [were] complaining that Mr. Friedman was representing the interests of Israel's right-wing government more than those of the United States."
The article quoted critics of Friedman's statements, including former U.S. Ambassador to Israel Daniel Kurtzer and Palestinian negotiators Saeb Erakat and Hanan Ashwari, the latter of whom was recently denied an entry visa to the United States.
Read More: Jewish News Syndicate