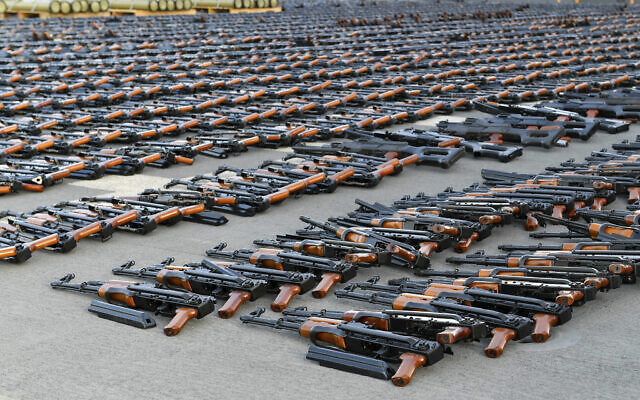 Iran
France seizes Iran assault rifles, missiles heading to Houthi rebels in Yemen
French naval forces in January seized thousands of assault rifles, machine guns and anti-tank missiles in the Gulf of Oman coming from Iran and heading to Yemen's Houthi rebels, officials said Thursday.
While Iran denied being involved, images of the weapons released by the US military's Central Command showed them to be similar to others captured by American forces in other shipments tied to Tehran.
The announcement comes as Iran faces increasing Western pressure over its shipment of drones to arm Russia during its war on Ukraine, as well as for its violent monthslong crackdown targeting protesters.