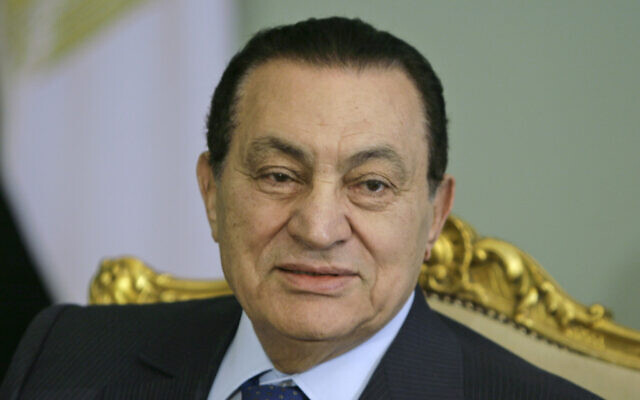 In The News
Former Egyptian president Hosni Mubarak dies at 91
Former Egyptian president Hosni Mubarak has died at the age of 91 in a Cairo hospital, his family said.
Mubarak rose to power after Islamic extremists assassinated his predecessor Anwar Sadat and then steered the nation through the turmoil that buffeted the Middle East with wars, terrorism and religious extremism.
Mubarak, who served as president 1981-2011, maintained a cool peace with Israel and kept Egypt relatively free of the grip of Islamic extremism. He engineered Egypt's return to the Arab fold after nearly a decade in the cold over its 1979 peace treaty with Israel.
Prime Minister Benjamin Netanyahu expressed his condolences on the death of Mubarak, calling him a "personal friend."
"On behalf of the citizens of Israel and the Israeli government, I would like to express deep sorrow at the death of President Hosni Mubarak," Netanyahu said in a statement. "President Mubarak, a personal friend of mine, was a leader who led his people to peace and security, to peace with Israel. I met with him many times, and was impressed by his commitment, and we will continue to follow this shared path."
Read More: Times of Israel