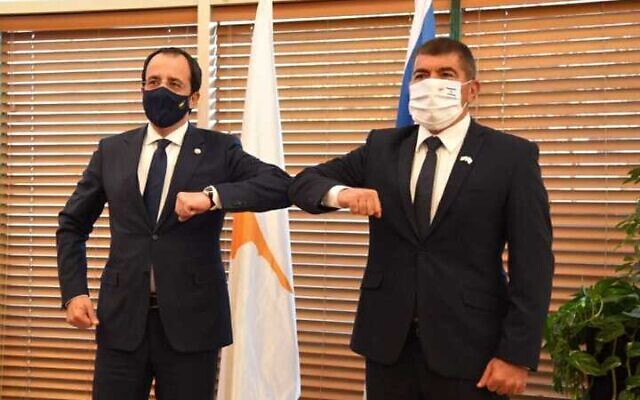 In The News
Foreign ministers of Israel, UAE, Greece, Cyprus to meet Friday
04/14/2021
The foreign ministers of Israel, the United Arab Emirates, Greece and Cyprus will meet in Paphos, Cyprus on Friday, the Israeli Foreign Ministry said in a statement.
The statement issued Thursday said it would be the first meeting of its kind involving the four nations, as part of efforts to advance regional strategic interests.
The ministers will discuss economic and security issues, the pandemic and possible travel corridors to encourage tourism, the statement said. They will also meet with Cyprus President Nicos Anastasiades.
Hebrew media reported that the talks will also discuss gas, the struggle with Iran and the International Criminal Court in the Hague, which is set to investigate alleged war crimes between Israel and the Palestinians in a case Israel vociferously opposes.
Foreign Minister Gabi Ashkenazi will leave for Cyprus Thursday and return to Israel Saturday night, Kan news reported.
Israel, Greece and Cyprus are regional allies and cooperate on economic efforts in the Mediterranean Sea, including on electricity and gas.
They also share enmity with Turkey, which has been trying to expand its presence in the eastern Mediterranean. The three countries held a naval drill last month in a sign of their deepening military ties.
Read More: Times of Israel