United Nations (UN)
Foreign minister tells UN: Jews will not be 'separated from homeland'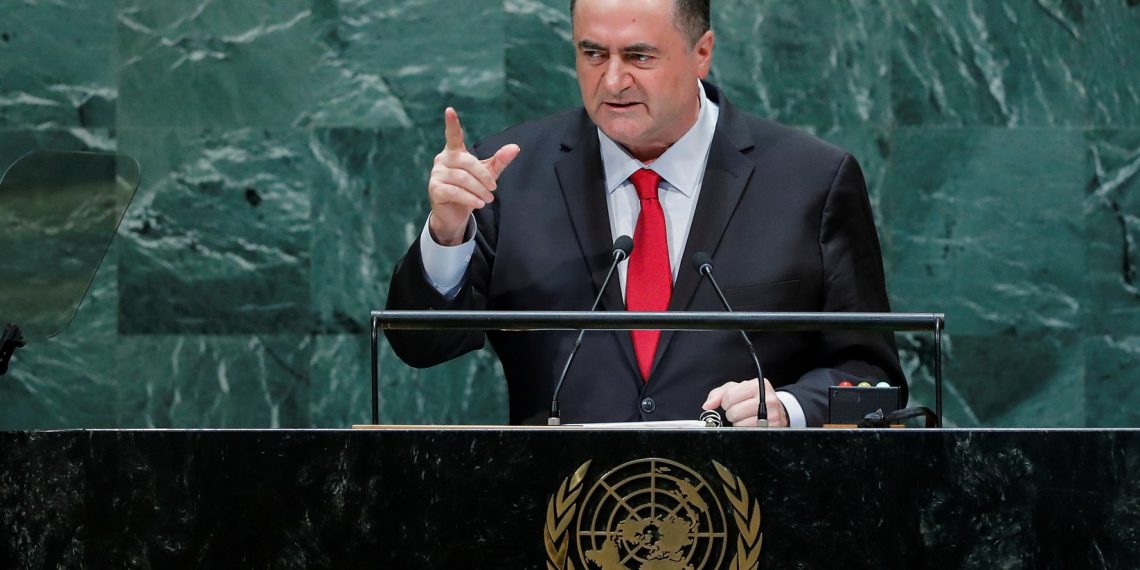 Foreign Minister Yisrael Katz addressed the United Nations General Assembly in New York on Thursday where he took the opportunity to slam critics of Israel, declaring that the Jewish people would not be "separated from their homeland," and warned of the growing threat posed by Tehran and its proxies.
Katz, who was announced as Prime Minister Benjamin Netanyahu's replacement after Israel's general election on Sept. 17 ended in deadlock, began his speech by thanking US President Donald Trump for his support of Israel before launching into a condemnation of Israel's greatest antagonists in the region.
Addressing the Palestinians, Katz urged leaders in Ramallah "to stop incitement … and financing terrorism."
He also called on Palestinian Authority President Mahmoud Abbas to recognize "the right of the Jewish people to its own state" and "to come back to direct negotiations without any pre-conditions."
The foreign minister also urged Hamas, the ruling authority in the Gaza Strip, to release "two Israeli citizens, Avraham Mengistu and Hisham Al-Sayed, and the bodies of two Israeli soldiers, Hadar Goldin and Oron Shaul," from their custody.
In addition, Katz issued a condemnation of Turkish President Recep Tayyip Erdoğan, who earlier in the UNGA accused Israel of stealing Palestinian land while questioning the country's sovereign borders.
"The other day I heard Erdoğan attack Israel and I want to say to him: You, that brutally oppress the Turkish people, slaughter the Kurdish minority and support the terror organization Hamas – you are the last one that can lecture Israel. You are not the Sultan and Turkey is not the Ottoman Empire. Shame on you," Katz said.
But Katz saved his harshest critique for the Islamic Republic of Iran, who he called the "main problem threatening stability, and security in the Middle East," and accused Supreme Leader Ayatollah Ali Khamenei of giving the "direct orders" to attack several Saudi oil facilities from Yemen earlier this month.
"Iran is the biggest terror state, and the biggest 'sponsor of terror' in the world," Katz said. "I call on the international community to unite in order to stop Iran."
During the live address, the camera panned to a row of empty seats revealing no Iranian officials were present to hear Katz speak. During Rouhani's address on Wednesday, Israeli officials were also not in attendance.
Read more: Israel Hayom