Jerusalem
Foreign Affairs Ministry gears up for US Embassy move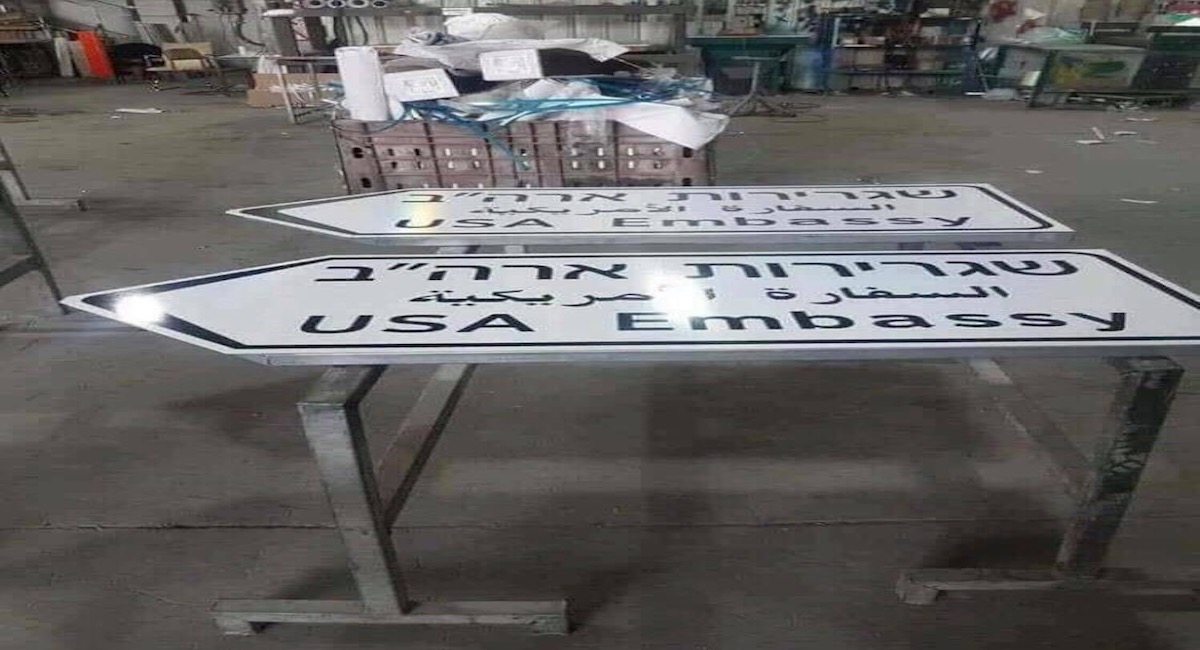 The Foreign Affairs Ministry held a multi-person panel Sunday on the requisite preparations for the impending opening of the new American Embassy in Jerusalem, slated to be inaugurated May 14.
While the administration of US President Donald Trump has yet to release any official word on the identities of the dignitaries expected to arrive from Washington to attend the opening ceremony, Israel's working premise is that an 800 person delegation will be sent to Israel headed by Treasury Secretary Steven Mnuchin.
President Trump's eldest daughter Ivanka and her husband and Trump's special envoy to the Middle East Jared Kushner are also expected to attend.
Others on the invite list are some 20 American lawmakers, along with all former American ambassadors to Israel. The Foreign Affairs Ministry plans to host all of the American officials at a special, festive reception held in its Jerusalem offices.
As for the opening ceremony itself, all of Israel's most senior officials have been invited to attend, including all ministers and a number of public figures.
Guatemala will be following suit and inaugurating its very own Jerusalem embassy two days following the American one, while the Foreign Affairs Ministry is diligently working to convince yet more countries to do the same—as yet unsuccessfully.
Prime Minister Benjamin Netanyahu, meanwhile, said Saturday Israel has been holding talks with six countries to open an embassy in the capital.
Three of the aforementioned six countries have been revealed to be Romania, the Czech Republic and Honduras. While in the former two states the move has hit roadblocks due to internal political strife that has little to do with Israel, talks with Honduras have stalled—prompting Tourism Minister Yariv Levin to visit the Central American country in an attempt to reignite them.
The identities of the three remaining countries remained unclear.
Read More: Y Net