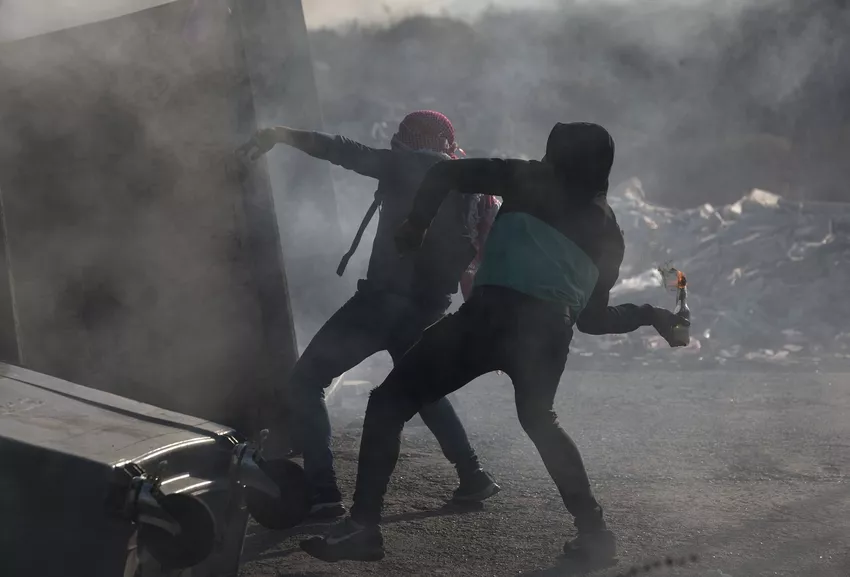 Incitement
Footage Shows Palestinian Suspect Lobbing Firebomb At IDF Soldier
12/20/2020
A Palestinian man was filmed hurling a Molotov cocktail at an IDF soldier in the West Bank Saturday evening, according to Israeli media reports.
Surveillance footage of the incident shows the man exit his car stopped at a checkpoint, located near the settlement of Kdumim, and slowly approach the soldier.
After speaking together for a few moments, the footage shows the suspect pull out the incendiary device, light it on fire, and lob it at the soldier from a short distance.
The IDF service member, however, is able to dodge the firebomb and emerge from the incident unscathed.
The suspected assailant then returns to his vehicle and flees from the scene as the soldier refrains from responding to the attack.
According to Israeli media sources, the IDF is currently investigating the conduct of the soldier and is said to be viewing the incident gravely.
In addition, IDF units are searching for suspects while an investigation remains open.
"This story is just insane," right-wing lawmaker Bezalel Smotrich (Yamina party) said in a tweet responding to the incident.
"But it's not the soldier's fault. The judicial system in the State of Israel which behaves like in Sodom is to blame," he added, referring to claims by the political right that military bureaucrats are too quick to prosecute soldiers for their actions.
Read More: I24