US-Israel Relationship
Florida Senate passes anti-Semitism bill with clear mandate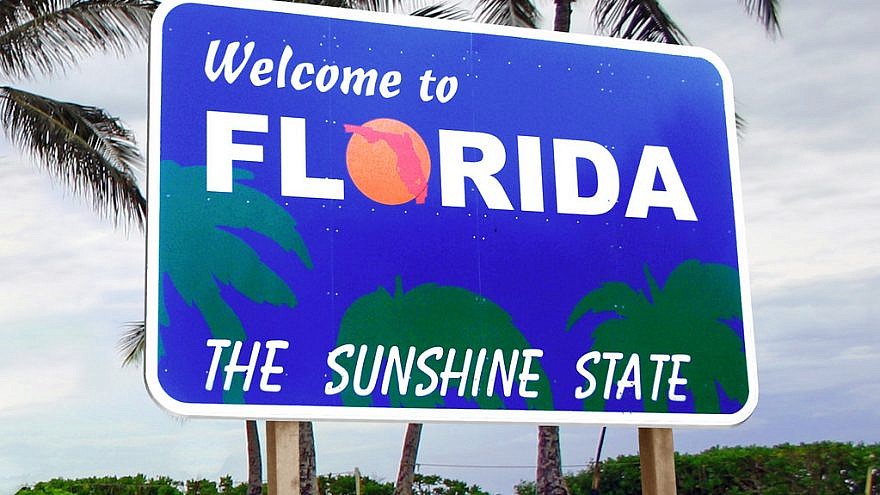 (April 29, 2019 / JNS) The Florida Senate unanimously passed an anti-Semitism bill previously passed unanimously by the Florida House, which adopts the U.S. State Department definition of anti-Semitism and mandates that discrimination against Jewish people be considered similar to acts of racial discrimination in Florida's public-education institutions.
Passed by a vote of 26-0, the bill moves to Florida Gov. Ron DeSantis, who is expected to sign it into law.
Jewish and pro-Israel groups applauded the bill's passage.
"We praise them for recognizing the need to pass strong legislation defining anti-Semitism, thus making it easier for law enforcement to investigate unprotected conduct, such as harassment and vandalism as hate crimes," said StandWithUs CEO Roz Rothstein. "Florida is acting as a role model during these challenging times. We encourage every state to follow Florida's lead and protect all of its citizens, especially its students, from discrimination based on race, religion or ethnic origin."
The political arm of the Israeli-American Council hailed what they called "a groundbreaking law that codifies a uniform definition of anti-Semitism and works against its manifestation as criminal and discriminatory activity."
"Recognizing the sharp increase in anti-Semitic activity, our approach was to pursue legislation that delivers a practical regulatory response," said IAC for Action chairman Shawn Evenhaim. "The passage of HB-741 goes far beyond simply showing symbolic support for the plight of the Jewish community. This law is a qualitative addition to efforts that protect Jewish persons. It gives state officials clear parameters whenever they are faced with anti-Semitic incidents."
Read More: Jewish News Syndicate