US-Israel Relationship
Florida governor, Cabinet sued over plans to meet in Israel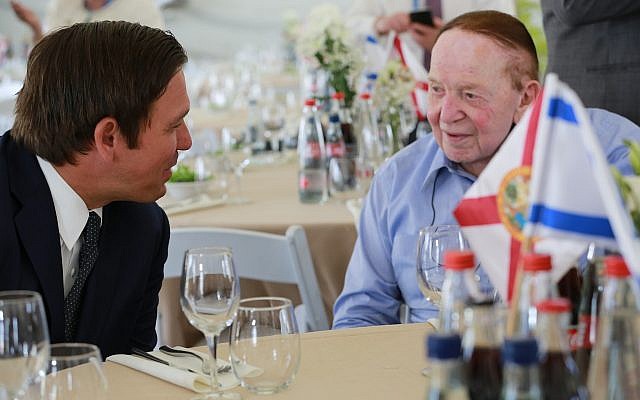 TALLAHASSEE, Florida (AP) — An open-government watchdog group and several news outlets sued Florida Gov. Ron DeSantis and members of the Cabinet on Tuesday in an effort to stop them from holding a Cabinet meeting while on a trade mission in Israel.
The lawsuit argues that the meeting, scheduled for Wednesday, violates the state's constitution and open-government laws, which require that Cabinet sessions be open to the public. Florida residents who don't happen to be in Israel won't be able to attend, and the meeting's planned location, at the US embassy in Jerusalem, has generated security concerns that will further restrict access.
The lawsuit was filed by The First Amendment Foundation, Gannett Co., Gatehouse Media and the owners of the Miami Herald and Tampa Bay Times. The Associated Press and other news outlets plan to join the suit.
The meeting was organized as part of a trade mission DeSantis is leading with a delegation of nearly 100 business leaders, lawmakers, state university officials and others. The governor's office wouldn't comment on the lawsuit, but has labeled the meeting as "ceremonial."
That doesn't matter, said First Amendment Foundation President Barbara Petersen.
Read More: Times of Israel