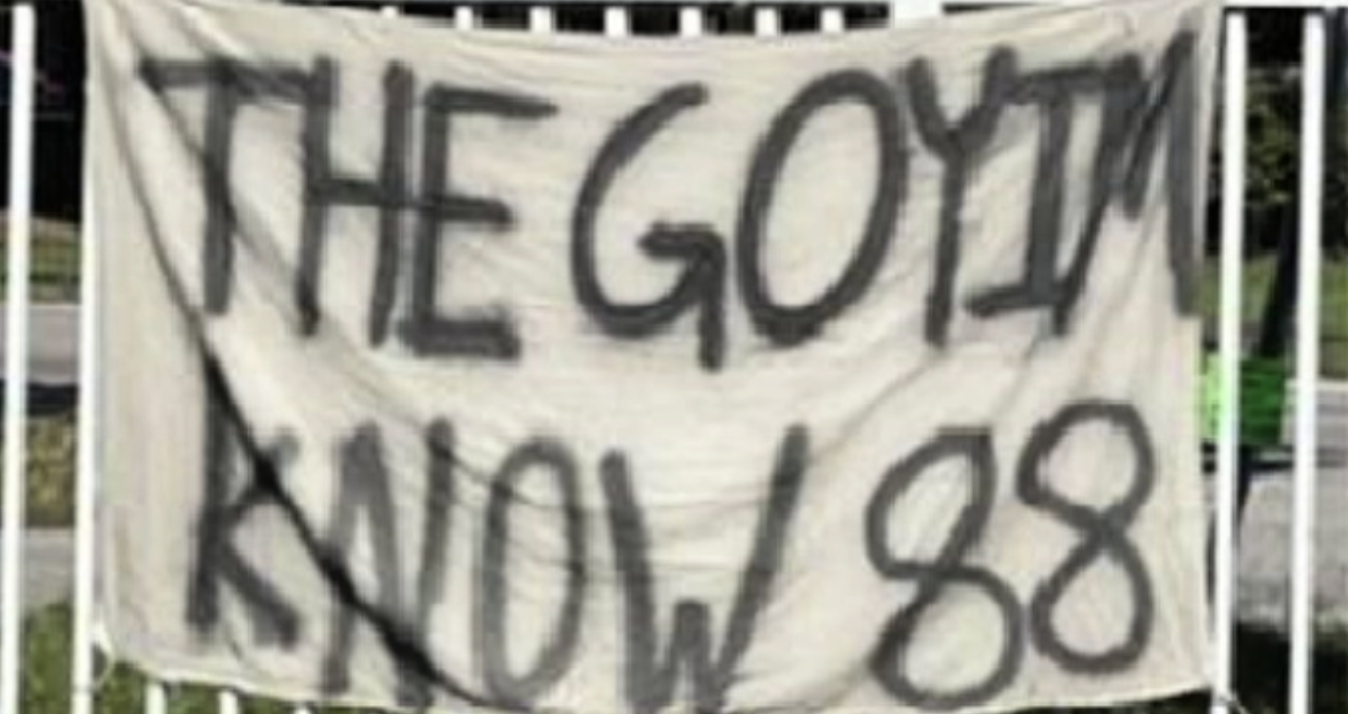 In The News
Florida Cops Searching for Suspect Who Hung Antisemitic '88' Banner Outside Jewish Center
Police in Florida are searching for a suspect who was captured on CCTV while vandalizing a Jewish community center.
The police department in the city of Homestead, which lies in Miami-Dade County, on Thursday released photos of the suspect who hung an antisemitic banner on the fence outside the Homestead Jewish Center early last Saturday morning — the Jewish Sabbath.
The handwritten text on the banner declared "The Goyim Know" alongside the numerals "88" — code in neo-Nazi circles for the greeting "Heil Hitler."
The police department added that the same suspect was wanted in connection with a burglary attempt on a store in Homestead in May this year, as well for the vandalizing of a local movie theater in August with the slogans "Gentrifiers Out" and "Eat the Rich."
The use of the term "goyim" — a Yiddish and Hebrew pejorative for non-Jews that has been embraced by some white supremacists — suggested a possible link with a neo-Nazi group that has staged openly antisemitic demonstrations in several US cities.
In October, supporters of the so-called "Goyim Defense League" hung a banner at an overpass in Austin, Texas that declared "Vax the Jews" along with a link advertising the group's website. In the same week, members of the group appeared in nearby San Antonio, where they wore T-shirts decorated with Nazi swastikas and unfurled a banner reading "Honk if you know the Holocaust is fake."
The same group has been responsible for similar actions over the last year, including a banner displayed at an overpass in Los Angeles that stated, "The Jews Want a Race War."
Read More: The Algemeiner