Hamas
As floodwaters recede, Israeli disaster aid is in Houston for the long haul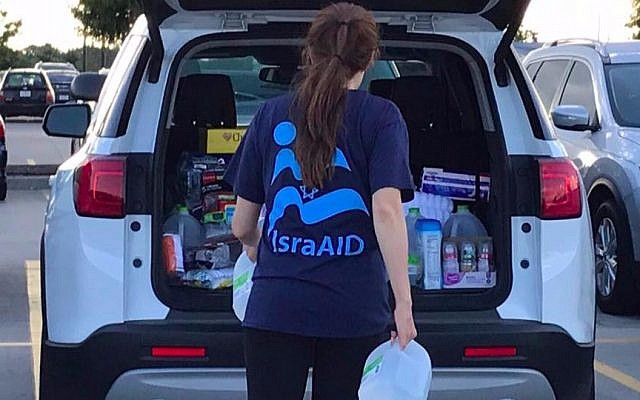 Niv Rabino arrived home to Haifa earlier this week after completing a stint as head of IsraAID's mission on the Greek island of Lesvos. For nine months, Rabino oversaw the humanitarian aid organization's intensive work supporting the medical and psychosocial needs of Middle Eastern and African refugees stuck in camps waiting for permission to migrate to the European mainland. He was looking forward to some time off.
Then Hurricane Harvey struck Texas, and Rabino knew his vacation was going to have to be postponed. IsraAID immediately put together a response team, and he offered to join. It was obvious that the people of Texas needed help, but there was also a personal reason why Rabino wanted to jump on a plane to the US: His brother's 11-year-old daughter was caught up in the flooding.
"She had gone from Tel Aviv to Houston on vacation with her grandmother to visit relatives. Fortunately, they were able to ride out the storm by holing up with 15 other people on the second floor of the relatives' house for three days," Rabino told The Times of Israel.
It was the only house on the block with two floors, so neighbors crowded in, as well. They fortunately had food and water with them to last until the flood water on the first floor receded.
"My niece was brave about it, but I can see that it was a trauma for her from the way she talks about it," Rabino said.
The relatives — and their house — fared better than many of the others Rabino met upon his arrival to Houston on Wednesday afternoon with four other IsraAID team members. As of Thursday, 38 deaths were attributed to Hurricane Harvey. An estimated 30,000 people were still in shelters, and FEMA reported that 95,745 people in Texas had been approved for emergency assistance, which includes financial help with rent, repairs and lost property.
Read More: Times of Israel