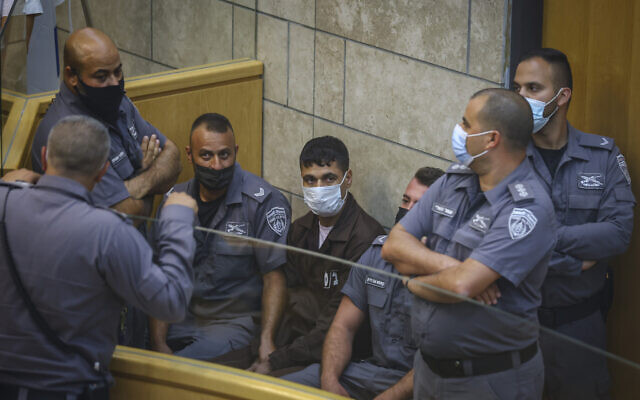 In The News
Five prisoners to be charged with aiding Gilboa jailbreak
State prosecutors said Wednesday that they intended to indict six prisoners who escaped Gilboa Prison earlier this month, as well as five other inmates suspected of helping them.
With the impending indictment of the captured fugitives and their alleged accomplices, the Israel Police and Shin Bet security service announced the end of their investigation into the prison break, one of the worst in the country's history. However, a state commission will continue to investigate the escape and the potential failures by the prison staff, the Israel Prisons Service and other government offices that may have contributed to it.
On September 6, the six prisoners — five of them members of the Palestinian Islamic Jihad terror group, along with notorious Fatah terrorist Zakaria Zubeidi — escaped from Gilboa Prison, making their way out through their cell's drainage system and an empty space underneath the prison. They had reportedly begun digging in November, using plates, panhandles, building debris, and part of a metal hanger.
Read More: Times of Israel