Iran
In First, US Presents Evidence of Iranian Weapons Supplied to Tehran Regime's Ally in Yemen Civil War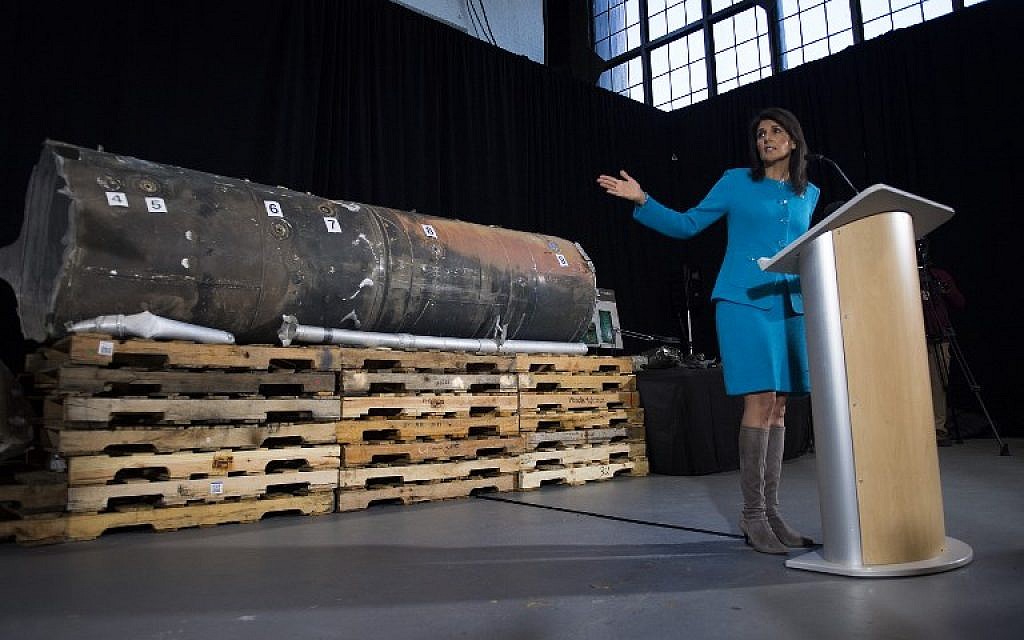 The United States on Thursday presented for the first time pieces of what it said were Iranian weapons supplied to the Iran-aligned Houthi militia in Yemen, describing it as conclusive evidence that Tehran was violating UN resolutions.
Reuters was given advanced access to the military hangar at Joint Base Anacostia-Bolling just outside of Washington where the US Defense Department put the fragments of weaponry on display and explained how it concluded that they came from Iran.
The arms included charred remnants of what the Pentagon said was an Iranian-made short-range ballistic missile fired from Yemen on Nov. 4 at King Khaled International Airport outside Saudi Arabia's capital Riyadh, as well as a drone and an anti-tank weapon recovered in Yemen by the Saudis.
Iran has denied supplying the Houthis with such weaponry.
"The US has long believed that Iran is providing weaponry to proxies and partners and militias throughout the region, and what we have here to show you today is proof," said Pentagon spokeswoman Laura Seal, adding Saudi Arabia and the United Arab Emirates had recovered the arms and loaned them to Washington.
Saudi-led forces, which back the Yemeni government, have been fighting the Iran-allied Houthis in Yemen's more than two-year-long civil war.
The unprecedented presentation by the Pentagon is part of its follow-through on President Donald Trump's new Iran policy, which promises a far harder line toward Tehran.
US Ambassador to the United Nations Nikki Haley was due to see the weapons on Thursday. The US Mission to the United Nations said she would offer "irrefutable evidence that Iran has deliberately violated its international obligations."
Under a UN resolution that enshrines the Iran nuclear deal with world powers, Tehran is prohibited from supplying, selling or transferring weapons outside the country unless approved in advance by the UN Security Council. A separate UN resolution on Yemen bans the supply of weapons to Houthi leader Abdul-Malik al-Houthi and others.
Katie Wheelbarger, principal deputy assistant secretary of defense for international security affairs, acknowledged that there could be implications of such an accumulation of evidence against Iran, to include sanctions.
"You could see future sanctions… But the first step is at least to bring awareness and understanding and to have a similar picture of what we're looking at," Wheelbarger said.
Read More: Algeminer