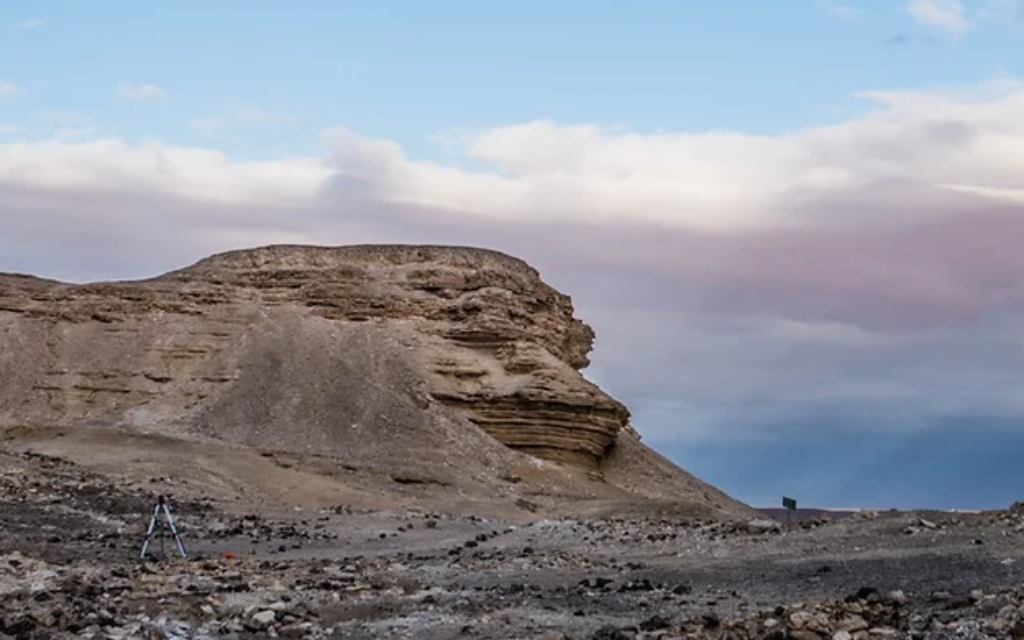 Archeology
In The News
First evidence of unknown ancient 'Israeli Silk Road' uncovered in Arava trash dump
Newly uncovered remains of fabrics from the Far East dating to some 1,300 years ago in Israel's Arava region suggest the existence of a previously unknown "Israeli Silk Road," according to a team of researchers from Israel and Germany.
"Our findings seem to provide the first evidence that there was also an 'Israeli Silk Road' used by merchants along the international trading routes," said Prof. Guy Bar-Oz from the University of Haifa, who is leading the excavation.
In a joint excavation sponsored by Germany and carried out by the University of Haifa, the University of Göttingen, and the Israel Antiquities Authority, large quantities of cotton and silk fabrics that likely originated in China, India and modern-day Sudan during the 8th century CE were uncovered in a massive garbage pit at the Nahal Omer site in the Arava Valley, according to a statement issued by the researchers on Wednesday.
Read More: Times of Israel