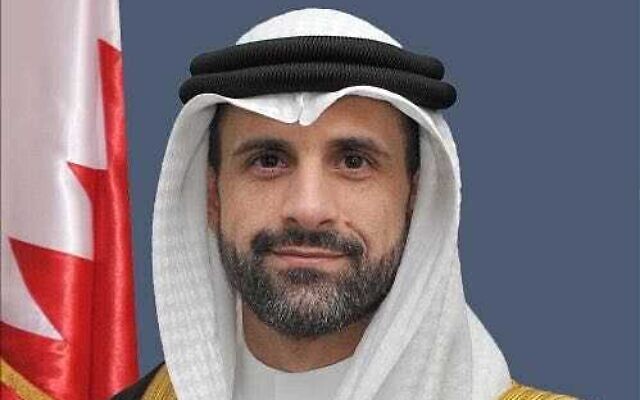 First Bahraini ambassador to Israel formally appointed
Bahraini monarch Hamad bin Issa Al Khalifa on Tuesday officially appointed the Gulf kingdom's first ambassador to Israel, following last year's agreement between the countries to normalize diplomatic ties.
Khaled Yousef al-Jalahmah will serve as Bahrain's envoy to the State of Israel, official Bahraini state media reported.
"His Majesty, may God preserve him, congratulated Ambassador Khaled Youssef Al-Jalahma, and His Majesty expressed his lofty directives to the ambassador, wishing him success in promoting Bahrain's noble message of peace and the values of tolerance and peaceful coexistence," state media said.
Israel's Foreign Ministry signed off on al-Jalahmah's appointment in March. Al-Jalahmah previously served as deputy ambassador to the United States among other senior posts in the Bahraini diplomatic service.
Bahrain and Israel signed a normalization agreement last September as part of the Abraham Accords, an American-led initiative to normalize ties between Jerusalem and its Arab neighbors. The other Arab states to join the accords were the United Arab Emirates, Sudan and Morocco.
Read More: Times of Israel