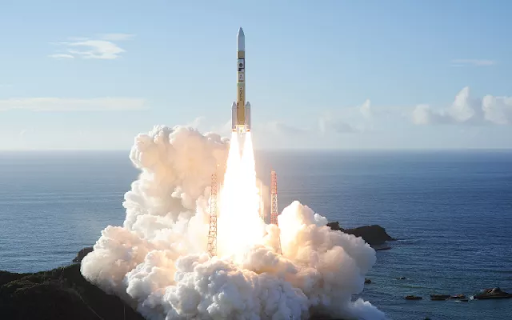 In The News
First Arab Space Mission To Mars Launches From Japan
The Emirati probe "Al-Amal" (Hope) is the first Arab space mission to the planet Mars
The first Arab space mission to Mars, an unmanned probe dubbed Hope blasted off from Japan on Monday, in a bid to reveal more about the atmosphere of the Red Planet.
The Japanese rocket carrying the probe developed by the United Arab Emirates (UAE) lifted off from the Tanegashima Space Centre in southern Japan right on schedule at 6:58 am local time (2158 GMT Sunday).
The launch of the probe, known as "Al-Amal" in Arabic, had twice been delayed because of bad weather, but the Monday liftoff appeared smooth and successful.
Almost exactly one hour later, a live feed showed people applauding in the Japanese control room as the probe successfully detached.
"The launch vehicle trajectory was executed as planned and separation of the Hope spacecraft was confirmed," rocket manufacturer Mitsubishi Heavy Industries said.
In Dubai, the launch was met with rapturous excitement, with the Burj Khalifa — the world's tallest skyscraper — lit up hours before liftoff with a symbolic 10-second countdown in anticipation.
"This mission is an important milestone for the UAE and the region," said Yousuf Hamad Al-Shaibani, director of the UAE's Mohammed bin Rashid Space Center, at a post-launch press conference in Japan.
Read More: I24