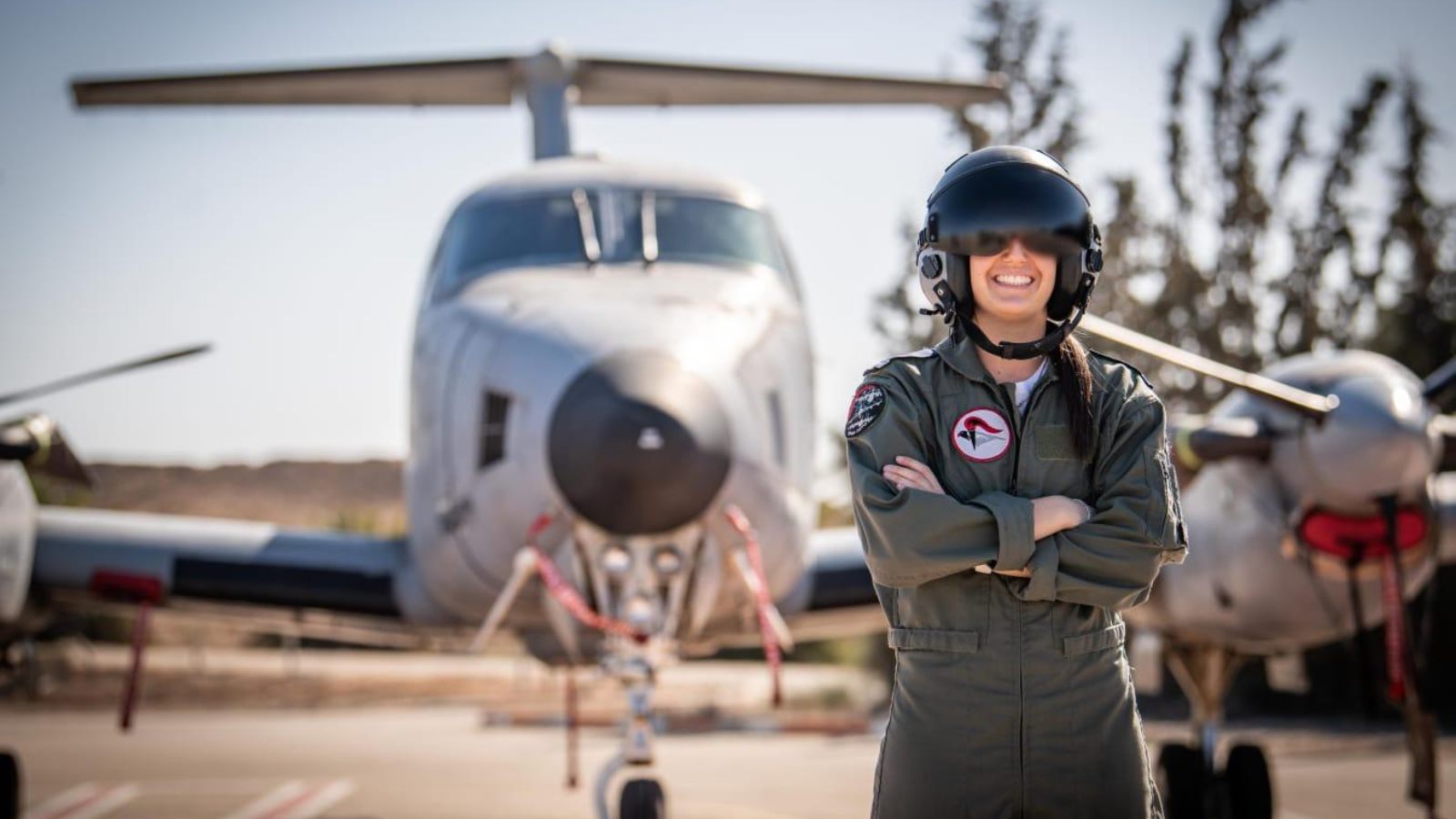 US-Israel Relationship
First American Woman Graduates Israeli Army's Pilot Course
12/31/2020
Boston native Lt. O (whose full name cannot be disclosed) recently made history as the first American woman to graduate the prestigious Israel Air Force pilot course.
Lt. O finished the three-year course as a flight engineer. She joins the ranks of the small number of women who have completed the course in the 25 years it has welcomed them.
Lt. O, who serves in the Israel Defense Forces as a lone soldier without any immediate family in the country, graduated from Brookline High School a year early and took a short gap year backpacking through Central America before arriving in Israel and taking the IAF's qualifying exams.
As a flight engineer, she will operate heavy transport planes that are responsible for aerial refueling missions, supplying equipment and parachuting combatants.
Together with one other woman, Lt. O is one of 39 cadets who completed the IAF's 181st flight course and participated in the graduation ceremony in the Hatzerim Air Force Base. The ceremony, which takes place twice a year, usually draws large crowds but was now confined due to Covid-19 regulations to include only the cadets' friends and family.
Read More: Israel21c