Terrorism
Fires break out in Gaza vicinity, acts of terror suspected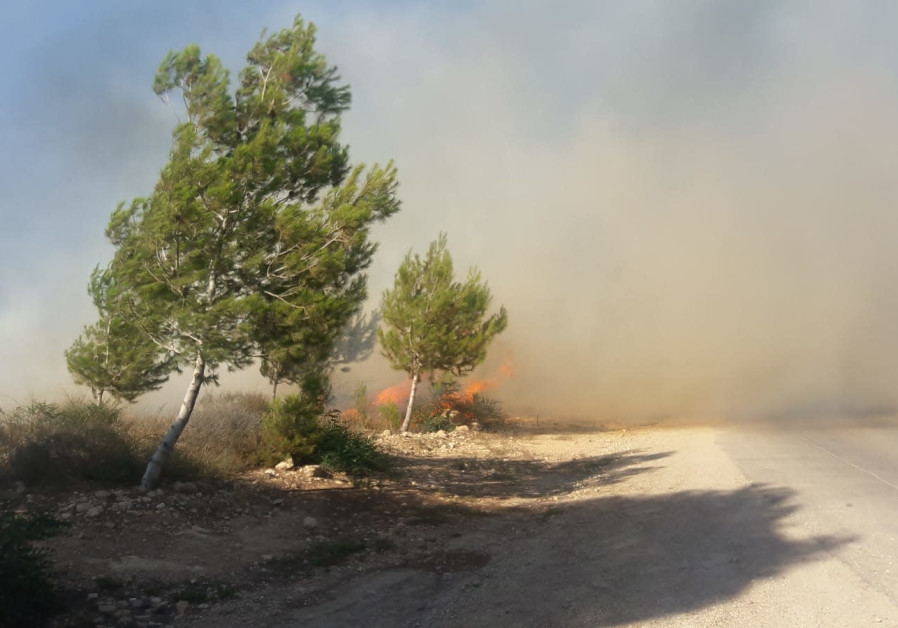 Six fires broke out in Israel's South on Tuesday, KAN reported, as incendiary balloons were believed to be the cause.
No injuries were reported as a result of the fires, but damage was caused and fire fighters were working on extinguishing them.
Israel has restricted the fishing zone off of the Gaza coast from 10 nautical miles to 6 "until further notice" following the launching of incendiary balloons into Israel on Tuesday.
Security Chiefs in Gaza Border Communities began a strike on Tuesday, the Jewish Voice website reported, arguing that the state of Israel is placing the burden of providing security from terror on civilian shoulders without offering them the means to do so.
On Friday, at least 10 families living in Gaza border communities have decided to leave the area following the repeated rounds of violence between Israel and terror groups in the Hamas-run coastal enclave, Channel 13 reported.
According to the report, the families arrived in the Sha'ar Hanegev Regional Council last year and have told the council that they will be leaving this summer due to the security situation.
Read More: Jerusalem Post