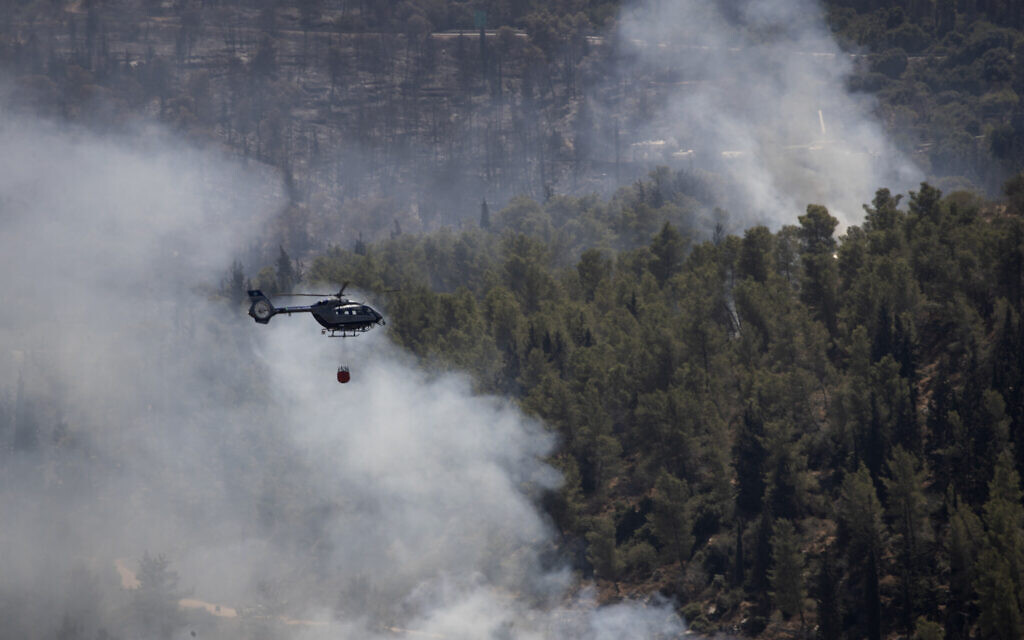 Fire chief: Help from abroad no longer needed in battling Jerusalem-area blaze
As firefighters battled a massive blaze near Jerusalem for a third day Tuesday, the head of Israel's fire and rescue body said international help was no longer needed, in an apparent sign of confidence that the flames would remain under control.
However, Israel accepted an offer of help from the Palestinian Authority, as firefighters were racing to extinguish dozens of remaining hotspots.
The enormous wildfire has consumed some 25,000 dunams (6,200 acres) of forest outside Jerusalem since Sunday — surpassing the scale of a December 2010 forest fire in the north that burned 24,000 dunams and claimed the lives of 44 people.
Officials predicted a rehabilitation process that may take decades, and some residents criticized authorities for failing to act quickly enough in the first hours and losing control over the wildfire.
Fire and Rescue Services chief Dedi Simchi told Public Security Minister Omer Barlev following a tour of fire hotspots in the area on Tuesday that the government's request for international help can be withdrawn.